Tire Technology Expo – Europe's most important tire manufacturing technology exhibition and conference featuring over 300 exhibitors, opens next week, in Hannover, Germany. The 20th-anniversary edition of the show will see the latest innovations and solutions from major players such as Cimcorp, Siemens, Michelin and VMI Group, while a dedicated Chemicals & Materials Zone will include recognized leaders such as Eastman, Versalis and Momentive.
Visitors will be able to see the newest automation and 'Industry 4.0' developments, the technologies underpinning a new generation of intelligent tires, enhanced tracking solutions, a diverse range of sophisticated testing solutions and all the latest tire manufacturing equipment, chemicals and materials.
Meanwhile the neighbouring Tire Technology Expo Conference (rates apply) will feature 170+ presentations across 12 streams from experts at organizations from Bridgestone, Continental, ExxonMobil, Hankook, Jaguar Land Rover, Lamborghini, Michelin, and Yokohoma, to name just a few.
Tire Technology Expo's renowned program of Short Courses has also been enhanced for 2020 with IOM3 accreditation for four of the courses and a certificate from the University of Akron for those attending the four-day Tire Mechanics short course.
Finally, the Tire Technology International Awards for Innovation and Excellence will be presented during a special gala dinner at the Hannover Messe. Click here to see the full shortlist.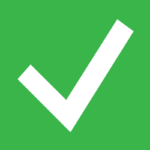 If you haven't already, register for your verified* 
FastTrack entry code
, now! (See example, below.)
*Following the outbreak of coronavirus COVID-19, UKi Media & Events, the organizer of Tire Technology Expo, has introduced a number of measures to help ensure the health and well-being of visitors. Click 
here
 for more details.