The latest developments in intelligent tires are set to feature across Tire Technology Expo 2020, with numerous new product launches and technology developments expected at the free-to-attend exhibition, as well as some stimulating presentations on the subject at the neighbouring conference (rates apply).
Michelin (Booth 3040) will present its latest RFID enabled tire technology. The OEM is expected to reveal a number of innovative use cases at this year's Expo, which will show how connecting tires to vehicles can improve the consumer experience, enhance logistic operations, and better manage recalls. Michelin already leverages RFID in motorsport to enable live tire information on TV for the teams and automatically control the tire consumption per vehicle (in accordance with FIA rules). Expo visitors will learn how Michelin Group plans to speed up the connectivity of its products with the aim of connecting its tires, including those for car drivers, by 2023.
Norwegian company Fyster (Booth C602) will display its new tire tread sensor – a low-cost, non-toxic, environmentally safe, reliable and maintenance-free automatic tire wear sensor stud that can be supplied in new tires or easily retrofitted to any vehicle using winter ice-stud fitting equipment.
The small battery-sensor combo is embedded in the tire's tread so that when the tire is worn to around 1mm above the legal limit, the wet-cell battery is exposed and activated by the ambient moisture. The resulting energy is used to power the radio frequency transmitter, alerting the driver and other stakeholders (via telematics) that a tire needs replacement. The unit is fully resistant to the mechanical stresses and temperature variations in a tire. It is hermetically sealed and can lie dormant for many years before it is activated.
Tire tracking

Anyline (Booth 6028) will debut its new tire scanning technology at this year's Tire Technology Expo. With its range of scanning solutions for web and mobile platforms, customers can now capture information printed on tire walls with just a smartphone. There's no need to add special codes or RFID chips – Anyline can use a smartphone camera to read the DOT or PSI information straight from the tire.
Fineline (Booth 8066) will demonstrate how it can track tires – OTR tires in particular – throughout the production process, using RFID-encoded 1D or 2D barcode bead labels. It will show how you can track individual tires not only through the production process, but also for warehouse logistics and inventory management, on storage racks, and eventually to a specific OE vehicle in use. The company's RFID barcode bead labels are developed in conjunction with major international tire manufacturers for use on a range of tire types.
The Conference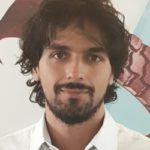 This year's Tire Technology Expo Conference includes a dedicated stream on Thursday 27 February with a particularly strong focus on intelligent tires. Stream 11 – Enhancing Tire Value for Vehicles with RFID, Intelligence and Tire Regulation, will see a paper from Prometeon Tire Group's Mario De Martino, titled 'Technical solutions and innovative approaches in the complex truck market', which will reveal how to enhance the integration between tire, vehicle and internal/external monitoring systems.
Later the same day, Wenrui Han of TU Dresden will present 'Analysis of tire-related influencing factors on the indirect tire pressure monitoring system'. Han will argue that to improve understanding and further reduce development efforts for indirect tire pressure monitoring systems (iTPMS), the tire-related influencing factors on the iTPMS need to be further investigated. The presentation will show measurement-based and model-based analyses of tire-related influencing factors (such as tire wear, wheel dimension, etc) on the iTPMS.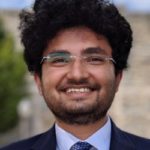 Meanwhile on Wednesday 26 February, as part of Stream 1 – Tire Technology for the Vehicle Revolution, Utkarsh Gupta of Virginia Tech's Center for Tire Research will present 'Tire-road friction estimation using intelligent tires'. "Currently, all the existing driver-assist systems lack knowledge of the tire-road contact characteristics and estimation of road friction," notes Gupta, who will outline how a new sensor-fusion algorithm for real-time friction estimation has been developed to integrate acceleration data from instrumented intelligent tires.
Register for your free fast-track entry code to Tire Technology Expo, here. To see the latest conference program, and to reserve your conference pass (rates apply), click here.