Yokohama has been chosen by BMW to supply tires for the new M5 model. The new model, launched in March 2018, will come equipped with Advan Sport V105 tires in size 275/40Z R19 (105Y) at the front and 285/40Z R19 (107Y) at the rear.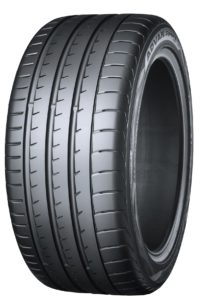 The Advan Sport V105 is a high-performance tire developed by Yokohama primarily for use on high-power premium automobiles.
The tires being supplied for the new BMW M5 were jointly developed with BMW and carry the German auto maker's star marking of approval.
In addition to being selected as original equipment for the BMW M5, the Advan Sport V105 comes factory-installed on the BMW X3, which debuted in November 2017.
Yokohama Rubber also supplies its high-performance racing tires to BMW racing teams.