Tire researchers, materials scientists, manufacturers and production experts searching for a global overview of the trends and technologies shaping tire technology will be able to hear from experts at Bridgestone, Michelin, ETRMA-ETRTO, Jaguar Land Rover and more at the forthcoming Tire Technology Virtual 'Live' – a brand-new, free-to-attend, two-week-long online conference. The first week (June 7, 8, 9, 10 and 11) will focus on Tire Science, Research, Materials and Formulations, while the second week (June 15, 16, 17 and 18) is dedicated to Tire Manufacturing and Production.
Participants can expect a highly rewarding and insightful exchange of ideas, with live interaction and networking fully enabled and encouraged during the event, which takes place online for maximum convenience. Here are just a few of the highlights in store:
Sustainable tire innovation through collaboration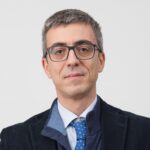 Raffaele di Ronza, R&D open innovation expert, Bridgestone EMIA, will explore Techsyn. Co-developed by Bridgestone, Arlanxeo and Solvay, Techsyn is a tire technology platform that combines chemically optimized synthetic rubber with tailor-made silica, interacting at a molecular level, to create tires that deliver unrivaled strength and environmental performance – up to 30% better wear efficiency and an up to 6% reduction in rolling resistance compared with conventional Bridgestone EMIA summer products – with no trade-offs.
Product sustainability drives innovation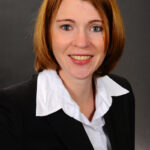 The search for environmentally friendly raw materials has increased in importance in tire manufacturing. Melanie Wiedemeier-Jarad, technical service manager at Lanxess Deutschland will expore how her team developed the new trial product Vulkacit TZ accelerator and the Vulkanox 4060 antidegradant with a more environmentally friendly profile. Both offer the advantage of easy handling and processing.
Butyl rubber composites using polysaccharide-based fillers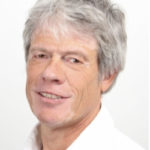 Cellulose is a polysaccharide from renewable sources with a high potential to be used as filler material in rubbers. The application in butyl rubber-based tire compounds is of high interest because it saves weight due to low material density and also improves the permeation resistance. To realize such nanocomposites, the large and polar cellulose surface must be chemically compatible with non-polar elastomer matrices. Commercially available nanofibrillated cellulose (NFC) was characterized fundamentally as a raw material and incorporated into BIIR by means of a special latex mixing technology. Ulrich Giese, managing director and professor, German Institute of Rubber Technology and Leibniz University Hannover, will explain how several chemical analytical techniques and physical testing were used to characterize the compound.
Road-tire-wheel NVH simulation for vehicle virtual design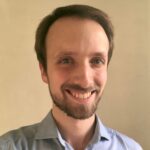 Tire road noise is an increasingly challenging topic in vehicle interior noise due to engine optimization and electrification. Optimized tire road noise relies on an adequate coupling between the tires and the vehicle, to avoid bad filtering or mode resonance. To speed up the tire-vehicle design process by using simulation instead of physical testing, Michelin has spent many years developing a tire NVH simulation chain, including road excitation, cavity and wheel. The virtual design and submission capability of this simulation chain will be presented by François Lohr, technical manager NVH tire performance, Michelin.
Optimize your material flow with real-time locating data for every relevant asset in your tire factory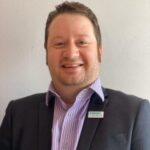 Lee Wragg, global business development manager RTLS, Siemens, will help improve your factory. Real-time locating systems are increasingly critical to businesses that need to link their physical assets to their digital counterparts, providing accurate data on where they are right now and where they have been. This presentation shows some use cases to reduce search time and optimize material flow with dynamic, real-time locating data for each and every relevant asset in the tire factory. With the latest reliable locating solutions, which operate in harsh environmental conditions, you get full transparency and automatic notifications to optimize the material workflow in tire production.
Also: don't miss the Rockwell Automation Workshop! Join us for a highly informative and educational workshop discussing innovative technologies and solutions. Topics include integrated robotics, cybersecurity, energy management and more.
Click on the links below to view the full program and speaker list, and register – for FREE – now!
Program: https://www.tiretechnologyvirtuallive.com/en/conference-programme.php
Speaker list: https://www.tiretechnologyvirtuallive.com/en/speaker-company-list.php
Register: https://www.tiretechnologyvirtuallive.com/en/register.php
Tire Technology Virtual 'Live': https://www.tiretechnologyvirtuallive.com/en/index.php