Cimcorp

As well as being a manufacturer and integrator of pioneering material handling systems for the tire industry, Cimcorp has developed unique robotic solutions for order fulfillment and storage that are being used in the food & beverage, retail, e-commerce, fast-moving consumer goods (FMCG), and postal service sectors.
Cimcorp's Dream Factory is a fully automated handling solution for the manufacturing and distribution of passenger car (PCR) and truck (TBR) tires. The unique solution uses proven gantry robot technology for handling, buffer storage and picking, and intelligent software to provide total control of the material and data flow. Precise, real-time data is gathered to ensure intelligent decision making for production and inventory management. By integrating with industry-leading warehousing and material handling systems, Cimcorp Dream Factory seamlessly operates as a single, end-to-end material handling solution.
With intelligent layout design, production requires half the space compared to conventional solutions. The investment in material handling is reduced by 50%. In addition, Cimcorp Dream Factory ensures full tire traceability and process data management through advanced control systems.In existing facilities, Cimcorp Dream Factory automation, a reduced production footprint and increased overall equipment efficiency (OEE) can increase your output by 10%.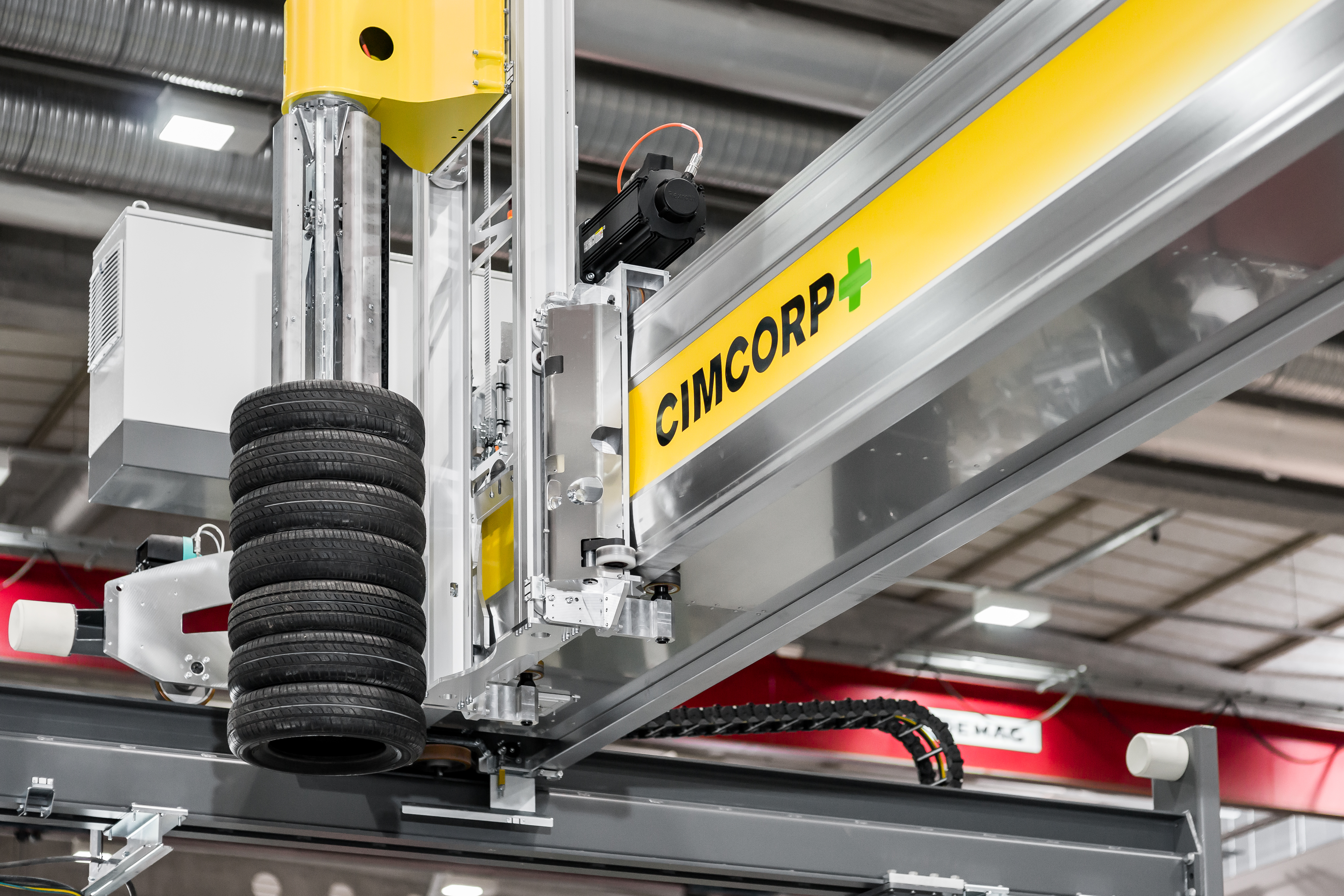 Cimcorp Group – with global headquarters Cimcorp Oy in Finland, and North American head office Cimcorp Automation Ltd. in Canada – is a member of Murata Machinery, Ltd. one of the biggest logistics automation suppliers in the world. Together with parent company Cimcorp has a worldwide network of service locations, and company's automation systems are used in over 40 countries across six continents.