Cimcorp

Cimcorp's flagship solution for the tire industry, Dream Factory, is bringing the benefits of Industry 4.0 to tire producers around the globe. An end-to-end solution for both greenfield and brownfield plants, Dream Factory is designed to reduce operating costs, improve efficiency and ensure traceability. Cimcorp has delivered systems for 7 of the world's top 10 tire manufacturers, in addition to solutions for a number of the tire sector's agile newcomers.
In existing facilities Dream Factory solution can increase output by 10% by reducing production footprint and increasing overall equipment efficiency. In greenfields intelligent layout design ensures that compared to conventional solutions space needed for production can be diminished to half, and investment in material handling is also reduced by 50%. By integrating with industry-leading warehousing and material handling systems, the Dream Factory seamlessly operates as a single, end-to-end material handling solutions.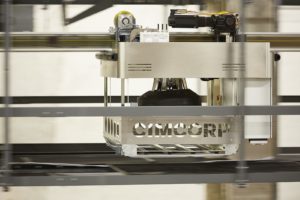 The Cimcorp group's success – not only in the tire industry but also in the food & beverage, retail, e-commerce and postal services sectors – is built on its commitment to simplifying intralogistics. Understanding – and respecting – customers' business allows Cimcorp to create the simplest solution for each customer.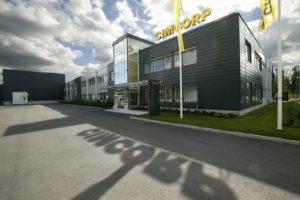 For over 30 years, Cimcorp has supplied strategic and streamlined material handling automation for tire factories and distribution centers. A member of Murata Machinery, Ltd. – the fifth largest logistics automation supplier in the world – Cimcorp Group has delivered over 2,500 intralogistics solutions in 40 countries across six continents.