Cimcorp

We at Cimcorp simplify your intralogistics challenges by integrating advanced robotic technologies and material handling systems with cutting-edge software through our proprietary solutions for tire plants, distribution centers and storage facilities for nearly half a century.
With a single integration solution, Dream Factory, streamlines material and data flows throughout the entire manufacturing process, from raw materials to truck loading. Our breakthrough concept uses robot technology for buffer storages and handling. Integrated with warehousing and material handling, it provides a complete end-to-end solution.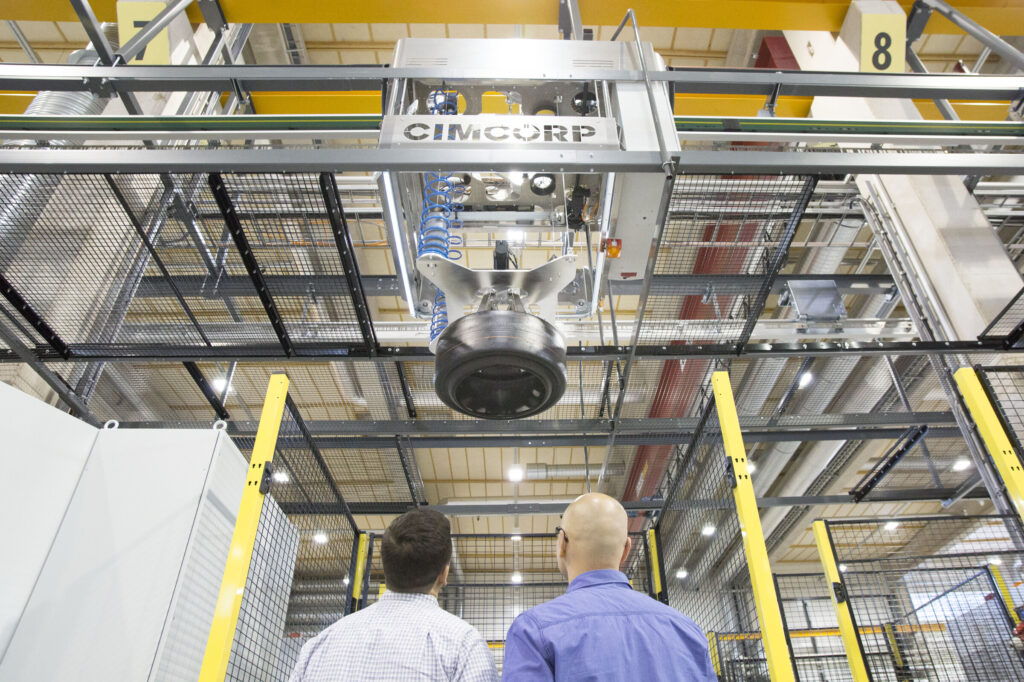 Users of Cimcorp's system are able to control material and process flows while receiving real-time inventory and production data. Since our solution consists of a number of independent modules, we can offer everything from partial automation – such as upgrading brownfield sites – to full greenfield Dream Factory solutions for tire manufacturers across the globe.
As we are aware of varying needs for different projects, we build project teams with experts with deep industry knowledge. As well, we provide industry-aware customer support professionals. To ensure a successful project management effort and continuous development of your system, every team member must have excellent communication skills and be culturally sensitive.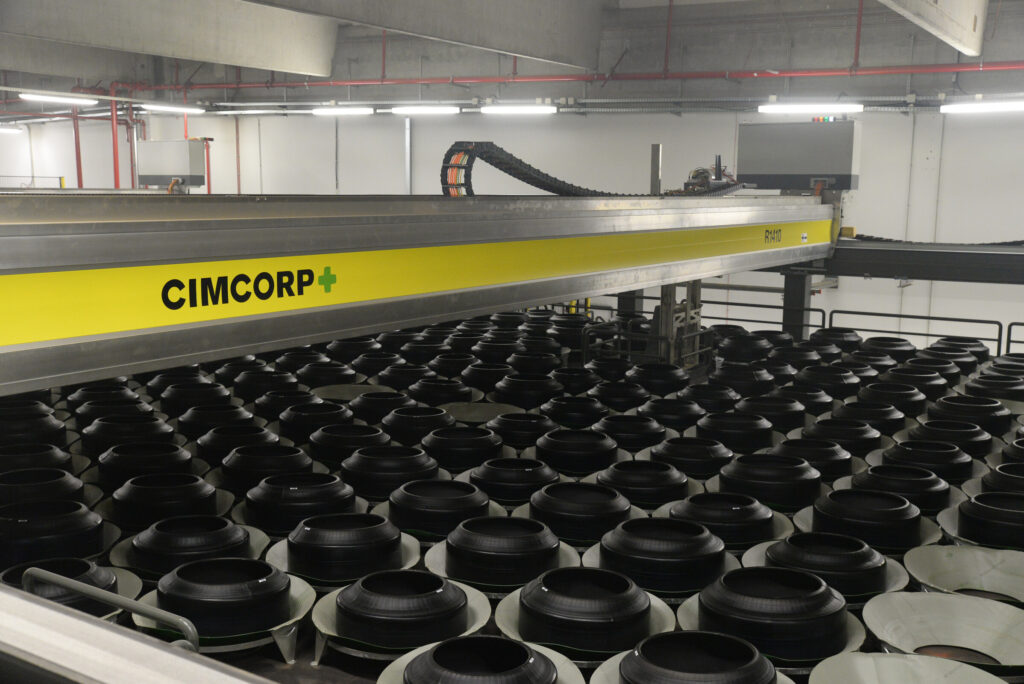 Having grown from our northern roots in Finland and with the support of our parent company Murata Machinery Ltd., one of the world's largest logistics automation company, we fully comprehend the importance of fast response time, which is why we offer local support globally.

Our customer-centric intralogistics solutions help customers respond to changing markets and meet sustainability demands, while digitally and automatically streamlining their operations and processes in an agile and innovative manner to comply with customers' expectations, optimize inventory flow, and overcome intralogistics-related challenges.
With Cimcorp, you can rely on a strategic and reliable partner. Get in touch with our salespeople to discuss your automation needs.