Bosch Rexroth is showcasing the CytroForce hydraulic linear drive on its booth at Tire Technology Expo in Hannover, Germany. Designed to meet the ever-increasing needs of the tire industry, the system is claimed to set new standards in power density, energy efficiency and quiet operation.
The CytroForce can be implemented where central hydraulics are not used, for cutting tire tapes or for the mixing process within rubber production. Its actuators are designed to meet IP65 requirements. The CytroForce-M (the company's first model to be launched) can cover forces of up to 1,200kN, distances of up to 1m and speeds of up to 0.8m/s. Positioning accuracy is 10µm and repetition accuracy is 5µm.
"Our evolutionary solution, available from a single source, is pushing the boundaries in terms of potential applications for hydraulic self-contained actuators," said Stefan Thienen, a product manager at Bosch Rexroth. "The cross-industry advantages provide machine and system manufacturers from practically all sectors with new and exciting prospects and the potential to implement improvements with regard to presses, machine tools and many other applications."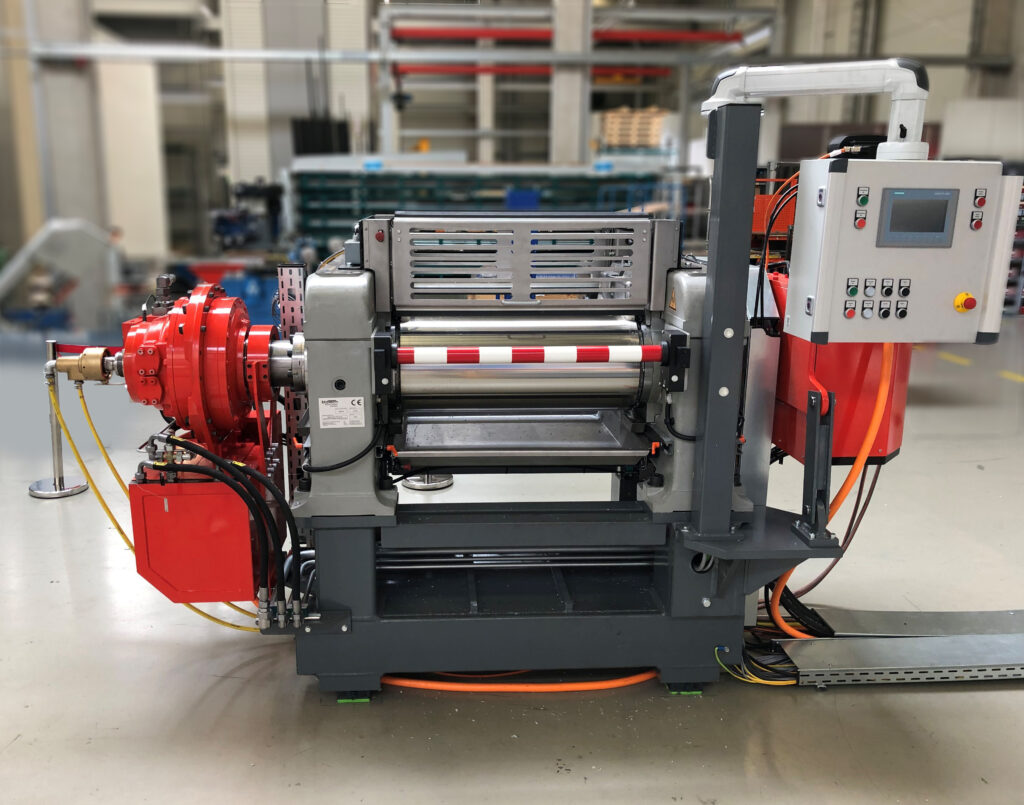 Sitting alongside the CytroForce is Bosch Rexroth's newly unveiled Hägglunds drive unit for rubber machines. Designed to significantly reduce energy consumption and CO2 emissions within daily operations, the system comes pre-assembled and tested to provide a plug-and-play solution. The drive unit is available in six sizes to cover all standard mill sizes and can be connected to the shaft in any installation position.
The drive unit delivers the required torques to produce rubber compounds based on demand and can also restrict the electrical installed power to the required level. The dual-channel safety circuit surpasses the requirements of DIN 1417. Bosch Rexroth's Hägglunds drive unit is described as maintenance-free and self-monitoring, and also autonomously maintains the best operating points for mixing.
To learn more about Bosch Rexroth's technologies, visit Booth 9038.