With just weeks to go until Tire Technology Expo, the tire manufacturing industry's premier event, Tire Technology International editor-in-chief Matt Ross selects his top 10 expo highlights ahead of this year's Tire Technology Expo and Conference. The exhibition, which will once again be staged in Hannover, Germany, takes place on March 21, 22, 23, 2023. Click here for everything you need to know about this year's event, and be sure to check out some of the exhibits mentioned below during your visit.
Laser uniformity correction by 4Jet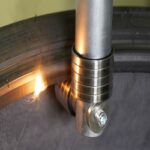 The exacting tolerances of modern tire production require next-generation solutions, so I'll be looking to learn more about 4Jet's laser uniformity correction (LUC) systems, which enable digital, precise and touchless post-processing of tire beads to improve uniformity. The new process optimizes tire performance and replaces mechanical reworking, which uses grinding processes. It's always interesting to see how cutting-edge suppliers are addressing these problems.
Endurica's ozone attack simulation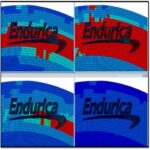 Given the ever-present nature of ozone in virtually all tire applications, the ability to simulate the effect on tire tread, lettering and sidewalls is certainly valuable. Endurica will be showcasing its latest software developments, which can model the effect of ozone on tires and help tire makers create solutions that can endure those conditions without cracking or other negative effects.
Rubber machine drive units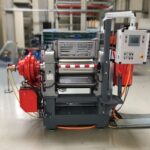 Bosch Rexroth's Hägglunds drive units are extremely well regarded in the tire manufacturing industry, so the chance to see one up close on the show floor in Hannover shouldn't be missed. This unit, specifically designed for the rubber industry, was also specified to reduce energy requirements and CO2 emissions. Even more interestingly, it's delivered as a plug-and-play solution, making it simple to install and integrate into manufacturing processes.
Intralox test center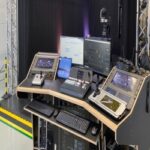 I do love a practical demonstration, and Tire Technology Expo represents an opportunity to get hands-on with the latest technological developments. Intralox will be showcasing a remote demo and testing system that gives customers the ability to direct their testing schedules in real time and replay the recording of a live testing program.
Maris Corp's two-stage devulcanization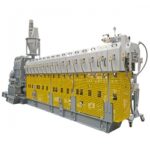 We talk a lot about transforming the tire industry into a circular economy, and I've been doing a lot of work on recycling tire materials – so I'll be passing by the Maris Corp booth to talk to the c experts about their patented two-stage devulcanization process, and asking them how they have designed the system to ensure that the finished quality of the rubber remains high.
ZF Tire Efficiency Tester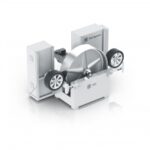 With such focus on energy efficiency and rolling resistance in new tire design, being able to assess and analyze model performance is absolutely vital. ZF will be showcasing its new efficiency test bench in Hannover, so it's a valuable chance to get an in-person look at the latest in sophisticated testing equipment.
Contec's molten-salt tire pyrolysis process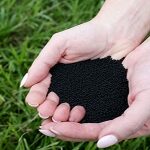 Every year, we see more focus on the materials aspect of the tire business, so I'm looking forward to learning a little more about Contec's molten-salt pyrolysis process. The company has been developing the technology as part of a consortium and offers the process on an industrial scale. Definitely worth stopping by to find out a little more information.
UTH latest-generation roll-ex technologies
UTH will be exhibiting its extensive product range, which has been designed for various different areas of the manufacturing process, including the rework area, the mixing line for the final compound and masterbatch, offline straining cells and the extrusion line. It's always worthwhile to spend some time with those working across multiple product areas, and this is a rare opportunity to hear about the challenges facing modern tire production.
Tire Technology Conference and Short Courses
I don't think you'll find a better line-up of industry experts and cutting-edge research anywhere in the world, so be sure to check out the conference program and this year's short courses for 2023. There's an incredible amount covered, with presentations from leading figures in industry, R&D and academia. You can have a look at some of my personal highlights here.
Tire Technology International Awards for Innovation and Excellence
Finally (and I may be a little biased here) I have to mention the new categories in this year's awards. We've spent a lot of time redefining the awards to better represent the shifting and evolving nature of modern tire production, and the judges have been hard at work casting their expert eyes over more shortlisted entrants than ever before. Be sure to find out who the winners are during the drinks reception at the end of the first day of the expo, March 21.