With just weeks to go until Tire Technology Expo, the tire industry's premier event, Tire Technology International editor Matt Ross selects his top 10 speaker highlights at the upcoming Tire Technology Expo Conference. The conference takes place alongside the exhibition, which will once again be staged in Hannover, Germany, on March 21, 22, 23, 2023. Click here to view the full program and book your conference pass here.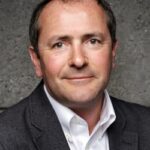 Lifecycle analysis, a holistic approach for tire design (Pierre Fraisse, vice president technical operations, Passenger Car and Light Truck Tires, Michelin, France)
MR: It's always worth hearing what the major tire makers are thinking when it comes to the trends affecting development of new technologies and designs, and Michelin's recent unveiling of sustainable tire designs shows they are thinking long term about solutions. Pierre is a very knowledgeable speaker, having first joined Michelin in 1992, building his career mainly in research and development, working in various fields such as Tire FEA modeling, performance analysis and research and development for bicycle, motorcycle and passenger car tires.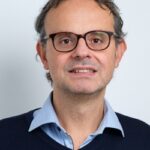 The state of scientific knowledge on tire and road wear particles (Domenico La Camera, research director, WBCSD Tire Industry Project, Switzerland)
MR: The scope of discussion of tire and road wear particles (TRWP) is beginning to catch up with the potential severity of the issue, so it will be good to hear the latest state of play regarding current and future investigations. The Tire Industry Project (TIP) has been supporting research into TRWP since 2005, examining the potential human health and environmental impacts of the particles generated as tires move over road surfaces.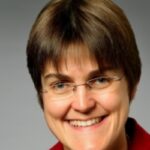 Future tires for Mars exploration (Anke Blume, professor, University of Twente, Netherlands)
MR: I have been following Twente's research into tire development for extraterrestrial applications for several years, so I'm looking forward to hearing the latest updates on Prof. Blume's work. Anke is an expert in her field, having assumed the role of chair of elastomer technology and engineering at the University of Twente in 2013.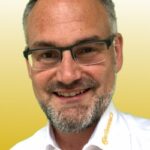 How AI can enhance tire manufacturing (Dubravko Dolic, head of applied analytics and AI, Continental Tires, Germany)
MR: Artificial intelligence will have a profound impact not only on vehicles and their tire requirements, but on how the manufacturing industry will evolve too. I'm looking forward to hearing the latest from Conti on how they see this trend developing. Dubravko will present examples of how AI is being used to enhance mixing, extrusion and final finishing.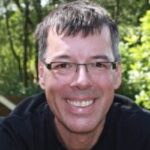 Tire rolling resistance: lab versus real world (Stefan Koeppen, principal engineer, Goodyear, Luxembourg)
MR: A great opportunity to hear from a representative of one of the world's largest tire makers about the delicate balance between controlled and real-world testing, particularly given the relevance of rolling resistance to modern tire design. Stefan was chairman of the ETRTO working group on rolling resistance from 2008 to 2018, contributing to tire labeling, RR implementation R117, EC Network of Reference Laboratories, VECTO, WLTP and others.
Latest developments in tires and simulation at Jaguar Land Rover (Jan Prins, technical specialist, Jaguar Land Rover; and Dr Martin Shaw (pictured), subject matter expert, Wheels & Tyres CAE, Jaguar Land Rover, UK)
MR: It's also nice to listen to the latest thoughts from the vehicle OEM side, which will offer a unique insight into the importance of tire development and the role of simulation. This presentation will include details on how tire data and simulation is used to ensure tires are sized to meet company targets and customer expectations.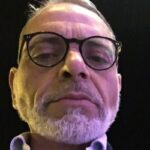 Progress on the Bridgestone & Michelin initiative to increase use of rCB (Marco Musaio (pictured), director, end of life tire and circular economy, Bridgestone Europe, Italy; and Pierre Laurent, material research leader, Michelin, France)
MR: I'll be catching this update presentation on the combined work of these two tire makers to increase the use of rCB from end-of-life tires. This work looks set to be key to achieving sustainability targets across the tire industry.
Redefining the magic triangle for the EV era with case studies (Sandeep Moses Rabinder (pictured), divisional head – OEM product development engineer – R&D PV, Apollo Tyres, India; and Hitesh Joshi, head – PV R&D (Asia, Pacific, Middle East and Africa), Apollo Tyres, India)
MR: We all know how electric vehicle technology is shaking up the automotive landscape, and the tire industry is no different. This presentation promises to offer a tire maker's insight into product development for EV applications.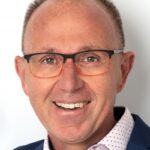 How to protect your tire plant – cybersecurity solution examples (Christian Goldmann, head of horizontal management cybersecurity for digital industries/RC-DE, Siemens AG, Germany)
MR: We talk a lot about facilities of the future, but with increasing levels of connectivity comes increasing risk of compromise. Next-generation tire production plants need to protect themselves against security threats. Using lively and practical examples, Christian will explain the consequences when protection targets are not sufficiently considered, while also sharing some solutions.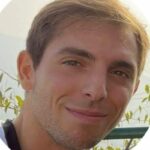 Bicycle tires: A new test rig for indoor tests (Gabriele Dell'Orto, PhD candidate, Politecnico di Milano, Italy)
MR: One of the things we try to do in TTI is explore how technology is developing outside of passenger car applications, so I'll be catching Gabriele Dell'Orto's presentation on the latest testing techniques for bicycle tires. Gabriele started his PhD path in November 2020. His research activities focus on advanced testing devices for micromobility, developing a test rig specific for bicycle tires, for measuring mechanical characteristics, and deriving parameters for studying bicycle dynamics.
With more than 130 speakers, the tire manufacturing sector's leading conference (rates apply) draws together experts from across the globe. The conference is divided into 17 specialist streams across a full three days, with specific sessions dedicated to advanced tire analysis using the latest modeling, testing and simulation methods; improvements in the science of rubber compounding; machine learning and AI, connected tires, sensors and RFID; and IoT, digitalization, automation and Industry 4.0, as well as a global outlook highlighting key trends. Reserve your place, now.
The conference is held in conjunction with a series of highly focused short courses, including the University of Akron 52nd  Tire Mechanics (which takes place over four days, beginning on Monday, March 20, the day before the expo opens); Tire Reinforcing Materials and Validation Methods; Tire Modeling and Simulation; and a course on RFID implementation, in collaboration with the RAIN Alliance. (Short course attendees can receive a discount if they first register for a conference pass.)