Building on the previous Geomax MX33, Dunlop is set to launch the MX34 motocross tire featuring an array of design changes to improve grip and performance levels over the previous iteration.
Unlike the Geomax MX33, which was developed for use on soft ground, mud and intermediate surfaces, and in variable weather conditions, the MX34 has been developed to provide a balance between Dunlop's sand- and mud-oriented Geomax MX14 and the company's intermediate to hardpack-oriented Geomax MX53.
The Geomax MX34 developed by Dunlop for fitment to the front wheel features a new block design and an updated compound to provide more grip and durability than the MX33. The blocks on the tread pattern are now spaced further apart to deliver mud evacuation. For enhanced traction, the MX34 rear tire benefits from center blocks that are 11% higher and 44% wider. The improved grip is claimed to provide better acceleration and feedback for riders.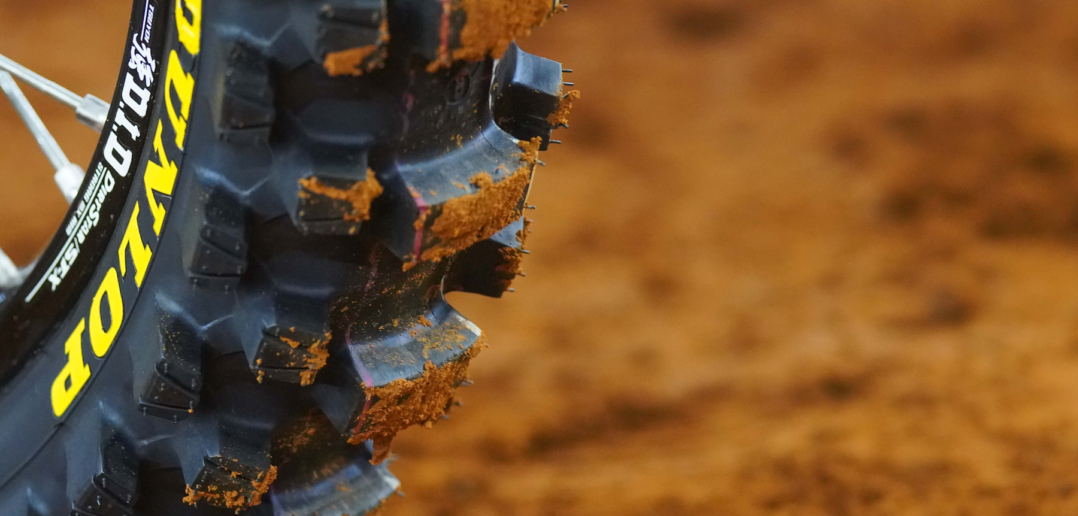 To aid in development and ensure the MX34 is fit for purpose, Dunlop worked with motocross riders competing in the FIM Motocross World Championship and AMA Supercross Championship.
From July 2023, the Geomax MX34 will be available in 17 sizes, covering 10, 12, 14, 17, 19 and 21in front fitments, and 10, 12, 14, 16, 18 and 19in rear fitments.
"The new Dunlop Geomax MX34 adds even more traction and pace to what was already an exceptional tire," commented Luca Davide Andreoni, marketing manager at Dunlop Motorcycle Europe. "Working with top teams in MXGP and Supercross, we have improved a number of features to give riders of all levels better durability, traction and slide control on a wide range of soft to intermediate surfaces. Together with Geomax MX14 and MX53, we are proud to offer our strongest motocross range yet, drawing on our innovations from winning in top professional championships."
For more on new tires, click here.