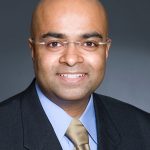 Qingdao Sentury Tire has appointed Martin Winter (pictured left) as its new global technical director OE. Together, Qingdao Sentury and Winter plan to leverage their combined experience to develop business with the leading OEMs, establishing "competitive partnerships and relationships" on European and global products for all kinds of vehicle/tire segments in PCR and light truck, according to the company. Sentury has manufacturing bases in China and Thailand.
"The way we develop tires and customer processes, and implement our company's own processes, is being influenced and defined by OEM requirements," says Winter. "Factors such as the current and upcoming R51.03, Euro 7, high load capacity tires, and intelligent and smart tires are also important, and we must keep a keen eye on the specific discussions around sustainability."
Winter has more than 20 years of experience in tire manufacturing and OE development at Continental (Romania, Malaysia and Germany), Goodyear Dunlop (Germany and Luxemburg) and latterly Hankook. Based at the Korean company's technical center in Hannover, Germany, since 2011, Winter worked with leading OEMs on European, Chinese and North American tire projects.