Development programs for rugged tires used on extreme terrain call for more specialized product design and testing. TTI investigates the unique challenges at the heart of developing tires for the most extreme conditions.
These days, a pickup truck is almost as likely to be found on the school run as climbing over a rocky plateau. In fact, the off-road vehicle market has seen an influx of a whole host of 'on-road' SUV-style pretenders. However, there remains a growing market for those who really want to go off the beaten track, and these more hard-core drivers demand tires with a blend of do-it-all performance capabilities. A dedicated rugged-terrain (RT) tire development and testing program is therefore vital.
The length of an RT development program varies, depending on the status of a predecessor product and the tire design itself.
"A tire for 80/20 use (80% road, 20% off-road use) will have a shorter development time than a 20/80 tire," says Andreas Schlenke, head of benchmarking, portfolio and pre-tireline development at Continental. A longer lifetime may also have an impact on the development of a more off-road-oriented product.
"The average program typically takes between 1.5 and 2 years," explains Joe Hubbell, senior technical project manager in Goodyear's global off-highway product development division, adding that tire development time can range from six months to over five years, depending on the project size and focus. Longer cycles are also determined by other factors, adds Jaap Leendertse, manager for PCR (on-road passenger car) and SUV tires at Sumitomo Rubber Europe. "On average, it usually takes around three to four years, but the RT tire – which sits between all-terrain (AT) and mud-terrain (MT) products – is a new compound, and therefore takes longer to develop."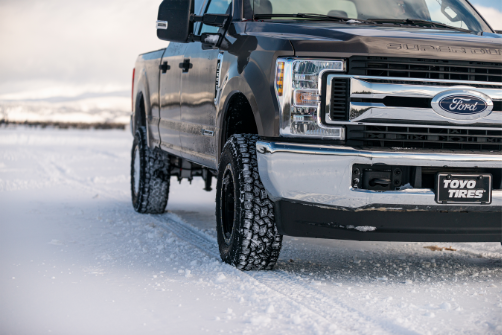 While RT development programs are likely to be more specialized, there is some overlap with on-road tire development processes.
"Even a rugged tire must fulfill the legal and basic characteristics of a normal road product such as braking, steering and wet driving properties," says Schlenke.
It can be an art to blend these demands to deliver optimum performance whatever the terrain, states Gary Powell, Bridgestone technical manager – north region. "Even though these products can venture into the deserts of Dubai or Himalayan mountain ranges, other performance criteria, such as noise, comfort and wet/dry performance on asphalt or concrete surfaces, cannot be ignored. It's about blending these performances," he says.
"The things we learn from PCR tires in terms of noise and handling, we apply to RT tires, as consumer expectations are evolving and there is more demand for performance across all attributes," agrees Leendertse.
"The on-road testing process of a rugged tire is similar to a normal on-road tire," says Ilkwon Kim, project leader of SUV and LT projects at Hankook. "However, additional design and testing processes are performed for various off-road conditions such as mud, sand, rock and gravel."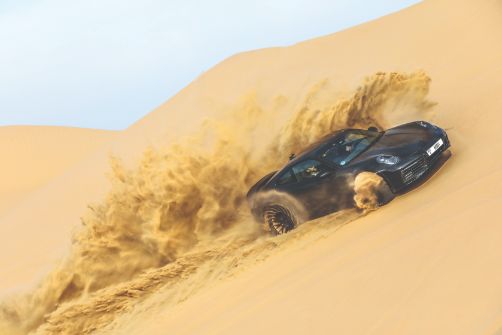 Other crossover points between an RT and a PCR program include safety.
"AT tires differentiate from a standard road car tire in most characteristics: a more robust carcass, a wider and thicker tread pattern and a dedicated tread compound," says Dario Marrafuschi, head of product at Pirelli. "Both will also travel for long mileage cycles, so the main overlap between them is safety, control and integrity tests."
"Additional tests include durability and off-road traction evaluations, some of which last a couple of months," explains Ryuichi Ueda, the chief technical director for Toyo Tires Europe.
Global program of locations
As well as a more demanding development cycle, a potentially globe-trotting testing schedule may need to be factored in. Continental mostly tests its off-road tires in the USA, at its Uvalde Proving Grounds, with winter tires evaluated at its Arvidsjaur and Jokkmokk locations in the Arctic Circle. Some products, such as the CrossContact lines used in Extreme E races, have to meet criteria for off-road, winter and road applications, and are tested in a variety of summer and winter conditions.
Falken chooses large, rugged areas for its RT testing programs in Africa, Australia, the UK, the USA and Scandinavia, as well as mountain areas in mainland Europe, confirms Leendertse. "Off-road development tests are mainly completed at our proving grounds in Japan, Austria and the USA."
Marrafuschi explains that Pirelli's key market and off-road development territories include NAFTA and LATAM, as well as the Australian Gulf regions.
"Key markets for Continental off-road tires are mainly the Americas, Asia and Africa – as these regions are where people travel more on unpaved roads or have the need to go off-road," says Schlenke.
Hankook's recently inaugurated, 1.26 million-square meter Technoring proving ground in Taean, South Korea, adds to the company's roster of testing locations although, Kim confirms, the USA is a significant territory.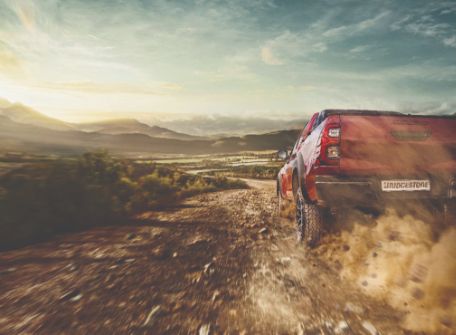 "North America has a separate tire market with products we don't sell in Europe, and as SUVs and off-road vehicles are very popular, the share of rugged tires is bigger there than in other markets."
The USA is an important presence in Goodyear's development and testing portfolio, too.
"The San Angelo Proving Grounds facility in Texas has an assortment of tracks and test labs that provide vast capabilities to conduct extensive on- and off-road testing," reports Hubbell. The company's largest evaluation center, it covers 2,930ha, with 53 different test surfaces and 93km of roads, as well as a recently opened customer performance center.
Powell reports that products can be evaluated at Bridgestone's winter proving ground in Sweden very early and late in the season, as its frozen 'lakes' are, in fact, concrete frozen pools. "There is no fear of crashing through ice, and concrete frozen pools give engineers more time and flexibility to evaluate multiple products and specifications," he says.
Sufficient 'in-house' testing facilities are enough for most tire makers, but there are occasions when outsourcing is needed.
"For off-road tire testing, we have large tracks of gravel, mud, sand and stone at our Uvalde Proving Grounds in Texas, for testing our tire prototypes and to engineer tires to specific OE customer needs," Schlenke reports.
Kim states that, in Hankook's OE product development, project customers can decide on a preferred proving ground.
With a global tire development budget of €600m (US$648m) and worldwide test facilities, Bridgestone has the capability to evaluate all aspects of tire performance and durability. Powell admits that extra help can be needed. "There are odd occasions where outsourcing is necessary to deliver on key timing milestones. However, we ensure tests are completed by an accredited third party, are highly accurate and are conducted in line with Bridgestone's detailed approved work processes to deliver premium quality."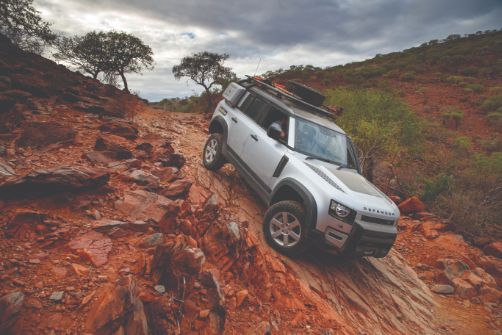 "We outsource to third parties for specific off-road objective tests," says Toyo's Ueda, while Leendertse states that third parties are used by Falken for field testing purposes.
Marrafuschi reports that both in-house and outsourcing options are available: "We have our proving grounds – for example, Elias Fausto in Brazil, for wet, dry and several off-road surfaces, and the Sottozero Centre in Sweden, which specializes in snow tests. But we also deal with suppliers to perform extra tests – especially for snow and mileage evaluations."
Conflict resolution
Even with more advanced testing programs and locations, developing a tire for the RT market isn't without product trade-offs, such as durability versus economy.
"This is one of the target conflicts," says Schlenke. "Because of its profile structure, a rugged tire has – when driven on roads with normal traffic speeds – higher abrasion compared to a road tire. Its behavior on wet roads is also not the same." However, trade-offs are becoming rarer, says Powell.
"Lowering rolling resistance is an extremely demanding challenge when developing products with deep original tread depths for traction and thick sidewalls for penetration protection, but even under these demands, manufacturers are finding ways to improve RRC [rolling resistance coefficient] without impacting durability or robustness."
High-silica tread compounds can now be deployed for improvements in RRC, with higher natural rubber content utilized to protect from tear or cut damage.
"Designing an RT tire involves balances between different performances: wet grip, durability, snow grip with a stiff tread for off-road," says Marrafuschi. "It is also a balance between different designs: 'snow tread block and sipes' versus 'off-road stiff and strong'. A good AT tire is the best-possible compromise."
Other characteristic challenges include noise performance.
"Deep-treaded designs and open patterns are necessary for extreme terrain conditions but deliver problems for engineers trying to reduce tire noise levels," says Powell. "Therefore, innovative pattern designs and groove shapes, including optimized pattern pitch sequences, are developed to reduce noise to a minimum without impacting on traction and grip."
The variety of more extreme environments RT tires operate in creates further development challenges, says Hubbell. "The tire application is critical to development and testing, especially when it comes to potential weather conditions and the nature of the ground the tire will be driving on."
The growth in simulation technology has seen RT development and testing programs become more efficient, saving cost and time, but there are also additional benefits.
"Testing is not only time-consuming, but [it is] also difficult to have consistent conditions," confirms Leendertse. "With simulation, the conditions are repeatable and every step we take in development is a result of the countermeasures taken, so we can take more steps and faster ones. The final verification stage in the real world can therefore be extended."
"The demand for tire performance is rising every year, so there are more opportunities to verify by simulation to check trade-offs such as snow traction and hydro performance," says Ueda.
Kim believes that simulation models enable easier avoidance of unforeseen issues in later development stages, ensuring consistent performance throughout a tire product's lifespan.
Powell believes digital twin virtual technology can be used for performance prediction and structural integrity studies. "Additional simulation programs are also available for noise prediction to support pattern development and finite element analysis for robustness and durability assessment."
This ability to look at the minute details of a tire design is compelling, agrees Marrafuschi.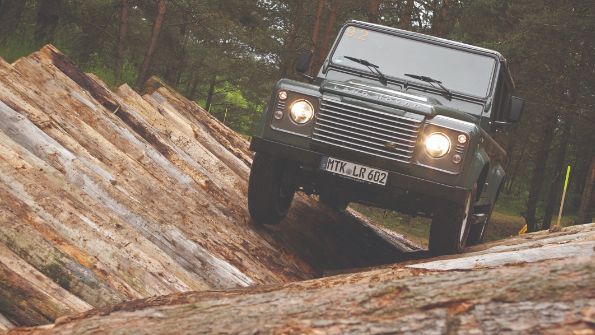 "Simulation is a powerful design tool which enables us to analyze the effects of each single tire detail to optimize it accordingly – for instance, the correct tread block shape needed to mix traction capability and mud ejection," he says.
Off-road tire development is certainly a complex and multi-faceted process. Advancing technologies and sophisticated analysis, however, are enabling the world's tire makers to design and make tires that are as exciting and dynamic as the conditions in which they are often driven.
MIXING IT UP
Tire toughness is as reliant on chemistry as it is on design

Special compounds or formulations can help make RT tires more suitable for extreme locations and environments.

"There is a lot of chemical and mechanical engineering needed to develop a robust tire that can be used on stones and gravel without damage, but that also gives enough grip, even on sand and mud," explains Continental's Andreas Schlenke. "For even more extreme applications, very specialized tire models are needed. Compounds must be developed that work together with the tire pattern or vice versa."

"The demands on tread compounds within an on/off-road environment are extreme, so advances in both materials and compound mixing techniques are essential to deliver premium performance," reports Bridgestone's Gary Powell.

"Off-road tires have different requirements, such as terrain robustness. Therefore we use special compounds as a result, such as higher cut resistance composites," confirms Sumitomo's Jaap Leendertse.

"Due to the wide surface and temperature mix required for AT tires to perform, the tread compounds need to couple abrasion resistance with wet grip, laceration resistance with snow grip, and a huge temperature range from extreme winter (snow) to very high temperature (dry and sand)," says Pirelli's Dario Marrafuschi.

"Rubber compounds are the foundation of tire performance," says Joe Hubbell at Goodyear. The firm tailors its tire technologies to customer needs and, depending on what the tire will be asked to do, compounds can be tweaked to enhance cut protection. "They are also very impactful in reducing heat generation," Hubbell confirms.