Color Service represents the most important Italian reality in the production of automatic dosing systems for solid and liquid products present on the world market.
The company achieved a significant sales increase in 2021 and a record orders acquisition in 2022. It is a perfect scenario to celebrate its 35th anniversary with a commitment to develop continuous innovations.
In 2021 pre-Covid order volumes and production have returned, with an increase of 40% of order intake in 2022, compared to the previous year.
After the expansion in 2019 with the purchase of a third building, now Color Service has invested in its fourth production plant in Dueville with a total surface area of 4,500 sqm to meet increased demand with an expected start of production by the end of 2022. This new expansion will enable them to achieve higher production and turnover.
During the pandemic period, R&D activities played a vital role in the revolution of machines. Indeed, most innovations were designed based on environmental sustainability and industry 4.0 regulations.
Color Service machines offer a significant increase in productivity and quality of products. It also guarantees improvement in working conditions and a remarkable energy saving.
Color Service can guarantee a completely closed and aspirated system with absolute control of the dust emitted during the weighing and the suction of the product that is recovered and reintroduced into the production cycle with obvious ecological and economic benefits.
The system also provides a refined dosing methodology, such as to make the production process repetitive and reliable, allowing the creation of mixtures of addittives with the same specifications and a "zero defects" production, limiting the human intervention and reducing to zero the risk factors.
This innovation marks a significant progress in the optimization and automation of systems and technologies, as well as representing a new and revolutionary product for the market.
[caption id="attachment_16986" align="aligncenter" width="702"]
Figure 1 Small Chemicals Weighing System[/caption]
[caption id="attachment_16986" align="aligncenter" width="702"]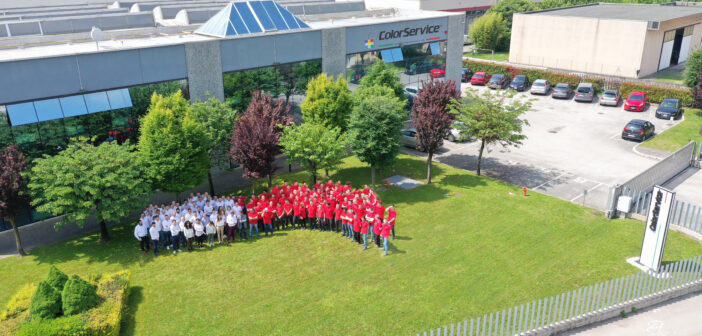 Figure 2 Color Service Team[/caption]