In TTi's regular series, experts from the industry debate the issues facing the business. In this article, we ask two industry pros the following:
With the likes of AI and other intelligent technologies developing at a rapid rate, will the 'fully autonomous factory' (with zero human operators) ever become a reality?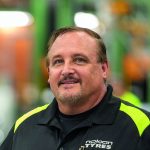 Eric Wogomon, quality and tire technology manager, Nokian Tyres
In manufacturing, you always strive to get close to this [the fully automated factory]. When I first started my career in quality 30 years ago, I was told that the best quality manager will always try to work himself out of the job – but he never will. So as long as you try to work yourself out of a job, you'll always be successful.
There will always be the need to have human intervention in the technology, or at least until artificial intelligence is advanced enough. It's incredible what can already be achieved with AI though, and I'm sure the existing capabilities extend beyond what we are actually aware of.
So potentially in 50 years [there may be a 'fully automated' factory], but I foresee that human intervention will always be needed in some proportion to monitor processes and check the equipment is working the way it is supposed to. In this sense, it's a verification process and that's what we do now. We do some moving of material and changing of cassettes for example, but for the most part human operators are needed to verify everything is working correctly.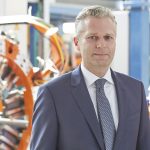 Sebastian Rabold, executive VP, tire building machine technology, HF Group
The answer depends on how the market develops. If the trend to have high performance and high deviation in tires continues, then I foresee that the fully automatic factory is a long way off because there are so many factors influencing every process.
However, if we envision a time when the car itself is more of a product to get from A to B, which can be rented or used for a period of time, then the demands for tires will go in a different direction. In this case, there will not be so many deviations and the accuracy needed to produce a tire, as well as the precision and the way it is produced, will also head in a different direction. In such a situation, the journey toward automatization would be much faster.
Having said this, if I refer back to my time working in the automotive industry, we regularly discussed a situation whereby the specifications [for vehicles] would reduce, but after review, the specifications in fact always multiplied.
Therefore, I believe the first scenario I mention is more likely, and as such, the fully automatic factory certainly will not become a reality – at least definitely not in the next 20-30 years.