We look back at Satnam Singh's interview with Apollo Tyre's Daniele Lorenzetti from July 2020, where the CTO underlines the company's ambitious strategy to increase penetration into global markets and further develop intelligent tire tech 
Apollo Tyres could be seen as one of the most aggressive Indian tire brands with its high global visibility. Within the next five years, the tire maker aims to sell 800,000 tires annually across the commercial and passenger vehicle segments. It continues to venture into new markets via a network of international distributors, and as part of this mission, in December 2019 the company forayed into Saudi Arabia, for example, which is considered the biggest tire market in the Middle East with a sales potential of around 22 million tires. Through its tie-up with Al-Jomaih Tyres Company Limited, the exclusive distributor for the kingdom, Apollo hopes to secure more custom.
In order to further tighten its grip on Southeast Asia, Apollo recently announced it has set up an office in Nepal, which is a first for the company in the regional trade bloc of the South Asian Association for Regional Cooperation (SAARC). Nepal is a key market for Apollo in the region, accounting for more than 35% of exports among the SAARC countries.
The Apollo Tyres R&D team continues to develop products in multiple segments under the leadership of its chief technology officer Daniele Lorenzetti, who spearheads technology development for both passenger vehicle and commercial vehicle tires.
According to the expert, the tire company spends around 2% of its total annual sales income on R&D. Furthermore, each year its R&D expenditure increases by approximately 15-20% in order to ensure the brand remains competitive.
Apollo Tyres sees good growth opportunities in the ASEAN, Middle East, Africa and US markets, and continues to build tires tailored to requirements of each region. However, the company's home markets of India and Europe remain a central focus.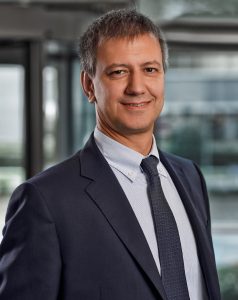 Efficiency drive
Key company targets for development at present include fuel-efficient tire solutions, silent tires, tires with enhanced traction and 'smart' wear properties, increased usage of sustainable raw materials, and replacement of synthetic materials with naturally occurring ones, Lorenzetti reveals.
Intelligent tire technology and EV tires are also high on the agenda, he says: "Technology is transforming the way we live and interact. Autonomous vehicles, ridesharing and alternative fuels are all common words in our vocabulary today; these were in the realm of science fiction a mere 10 years ago. Tires too now have electronic components that interact with other parts of the vehicle while generating and processing copious amounts of data."
Lorenzetti continues, "Alternative materials meanwhile enable ever lower rolling resistance with no compromise on braking efficiency. At Apollo, we are collaborating with leading universities in the USA, Europe and India on various material-, tire- and vehicle-related research to stay at the forefront of emerging technologies."
Some examples of development projects that are in the industrialization phase include the application of epoxide natural rubber, nano-delaminated clays, deproteinized natural rubber, silane modified clays, new-generation silanized silicas, and self-healing tires.
All programs focus on the three fundamental areas of tire performance, Lorenzetti stresses. That is, lowering rolling resistance, reducing the rate of tire wear and improving wet grip.
The world is passing through an age of disruptive changes that are happening in every field of business, and these are particularly enabled by electronics and communication technology, the expert adds.
"Electrification of automobiles is one such change and Apollo has started its efforts toward developing suitable products to support electromobility, which will call for high fuel efficiency with better traction and durability [in tires].
"Looking further into the future, tires need to be a lot more intelligent. Such tires will be enabled by embedded sensors and aided by systems that will help the tire to communicate with the vehicle," says Lorenzetti.
At Apollo's Bengaluru Advanced Engineering Centre, many of the projects underway could be considered small but definitive steps, according to the company. But the fruits of this crucial R&D work will eventually lead to the creation of innovative new products for autonomous and electric vehicles. Programs that are now in the advanced stages focus on low-noise tires, enhancing RFID usage and the development of advanced TPMS.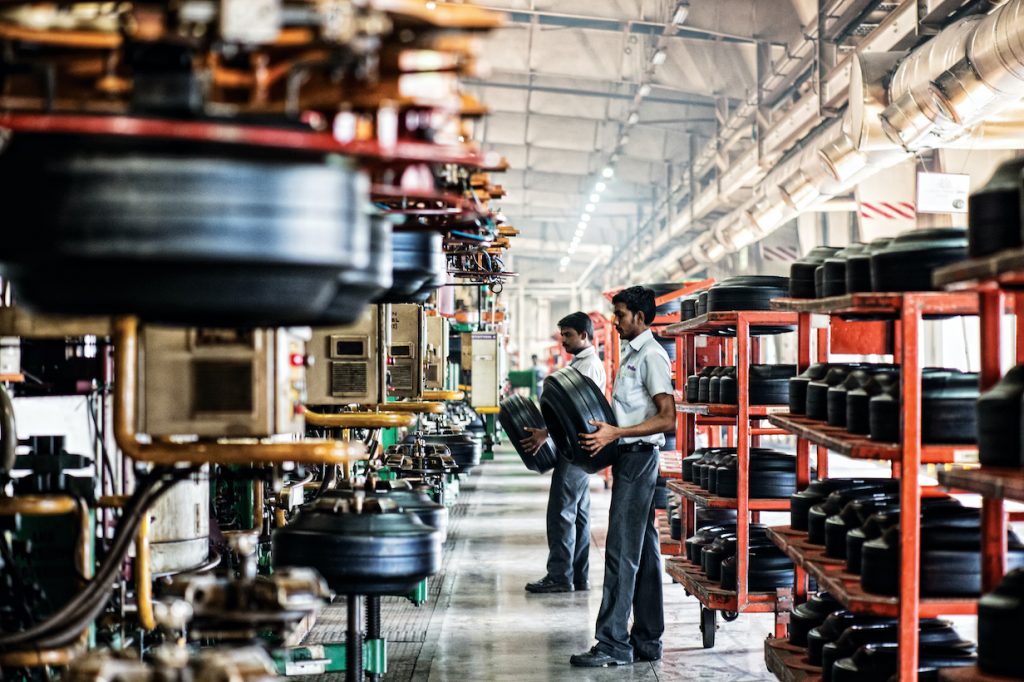 Going global
India is increasingly becoming an auto manufacturing hub, with more investment from auto makers predicted in the coming years. In addition it is estimated that more vehicles will be exported in future, alongside an increase in domestic consumption. "This calls for adoption and compliance to global standards and regulations by the car manufacturers as well as the components suppliers," notes Lorenzetti.
Many of the Indian tire makers are open about the fact that they are following the lead of the western tire makers, and that they have aspirations of moving into the western markets. Asked if his company believes there is a performance gap between the two regions, Lorenzetti comments, "Apollo Tyres is fully aware of the different set of performance demands for specific markets. We see that the performance gap is shrinking between the Indian and western markets, as OEMs demand [tires with] extremely high performance coupled with durability suitable for the Indian roads."
Lorenzetti also foresees introduction of standards and regulations in India in line with European legislation and tire labeling in the coming years.