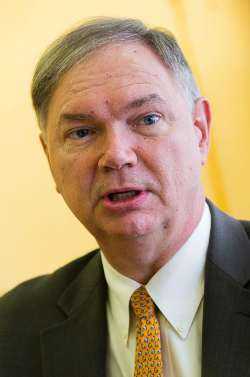 To maximize the use of materials and improve the sustainability of its tires, Michelin has the ultimate aim to be able to recycle 100% of scrap tires into new products.
Says Terry Gettys, executive VP of R&D, Michelin Group, "Currently, we're able to incorporate a few percent without performance trade-offs and we are able to reincorporate a higher percentage into some of our budget lines, but it's still less than 10%, so we are really in the research phase of new technology paths."
Gettys foresees a realistic timescale of 5-10 years and notes that processes such as chemical break down will be the key to recycling large volumes.
Meanwhile the company's recently revealed Vision concept could set out the future for sustainable tires, for example, the concept is made from bio-sourced, biodegradable materials. For more information click here.