It is always better to review past events and experiences before formulating predictions about the future. When we take a look at the past decade, emerging tire makers in Asia have penetrated international markets either via greenfield investments or by creating a well established distribution network. They have developed their product portfolios by tackling the challenge of quickly responding to industry trends. Many locally strong tire makers have chosen to protect their own market by utilizing their capacity effectively, therefore creating a cost advantage versus Chinese competition.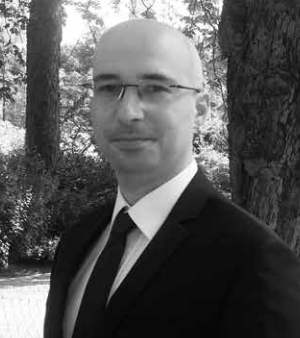 Chinese tire makers were the first to lower their prices and penetrated the market, and again, they were the first to challenge the industry with their low priced, high performance, and run flat tires. Chinese tire makers penetrated not only the market for cost oriented 13in to 14in rim sizes, but also launched new products according to market trends and requirements. Many people had a hard time realizing the paradigm shift created by the Chinese tire industry and responding was not an easy task for the market, considering what had happened in the past 10 years.
Meanwhile, local players in the Asian market searched for a way to compete with China, but the 'cost game' was not the best strategy to win, considering China's competitive advantages. Price reduction on any item cannot ensure sustainable growth, so Asian tire makers started to focus on value added tires – instead of joining the price war.
Low cost and UHP and RFT tires from China
Emerging Asian tire makers felt squeezed due to imported low priced and differentiated tires. However competing through lowering prices is not an option for Asian players, therefore a paradigm shift happened within the emerging tire makers. Nowadays, all tire makers are focusing on premium tires with >17in rim sizes, a Y speed rating and also run flat tires. Beyond that, many of them realized the importance of being an OE supplier.
Replacing or expanding a tire portfolio overnight is impossible. In fact, high performance tires and niche applications are challenging the limits of current design, reinforcement, compound and production processes. The only way to implement changes to tires is step by step. One needs to observe the tire makers' process, in order to establish the risks – free moment for change.
With this is mind, Kordsa has developed its Twixtra, a hybrid cord reinforcement solution, which is designed for ultra-high performance tires.
How it works
Kordsa observes the tire maker's processes to gain the necessary insight into the exposed conditions of the cord (tension and temperature memory) through calendaring, building and curing. The final cord construction is then developed by the Twixtra team, taking into account the tire's speed rating and target market conditions, more importantly in accordance with the customer needs.
The target application is mainly cap ply in UHP tires with Aramid and Nylon66 (AR/NY) hybrid cords. AR/NY hybrid cord properties are designed according to the whole lifecycle of the cords from calendaring to drum tests. Not only in cord design, but also through implementation processes, the team will jointly work with the tire maker to ensure the performance of Twixtra.
Twixtra AR/NY hybrid cords enable easy processing and provide a high modulus during tire service. In return, production processes are efficient, the tire has better uniformity, fewer flat spots and excellent high-speed endurance.
We believe that Twixtra will enable this paradigm shift to become a reality through development that meets the needs of the present, without compromising the ability of future generations to meet their needs.
Burak İlgün, manager of business development and PCR tires, Kordsa Global