Starrett-Bytewise produces laser measurement systems aimed at helping tire makers to improve quality and reduce the impact of non-conforming processes.  Our lasers and cameras can watch your processes continuously, so your workers don't have to.  Our systems produce data that can be mined to see if anything changes day-to-day, week-to-week, or machine-to-machine so you can recognize changes and take corrective action. Having been founded in 1989, and acquired by the L.S. Starrett Company in 2011, Starrett-Bytewise manufacturers systems for almost every aspect of the extrusion market. Our manufacturing and R&D is based in Columbus Georgia, USA, with offices in Europe and China, and is supported by both direct and independent sales and service representatives around the world.
Our On-Line Profilometers monitor extrusion and calendering process so you can check Cp/Cpk for each run, and alarm when something goes wrong.
The off-line Profilometer3D™ simultaneously acquires 500 tracks of data to measure extrusions with unprecedented resolution over a large area so you can verify your die design and extruder setup.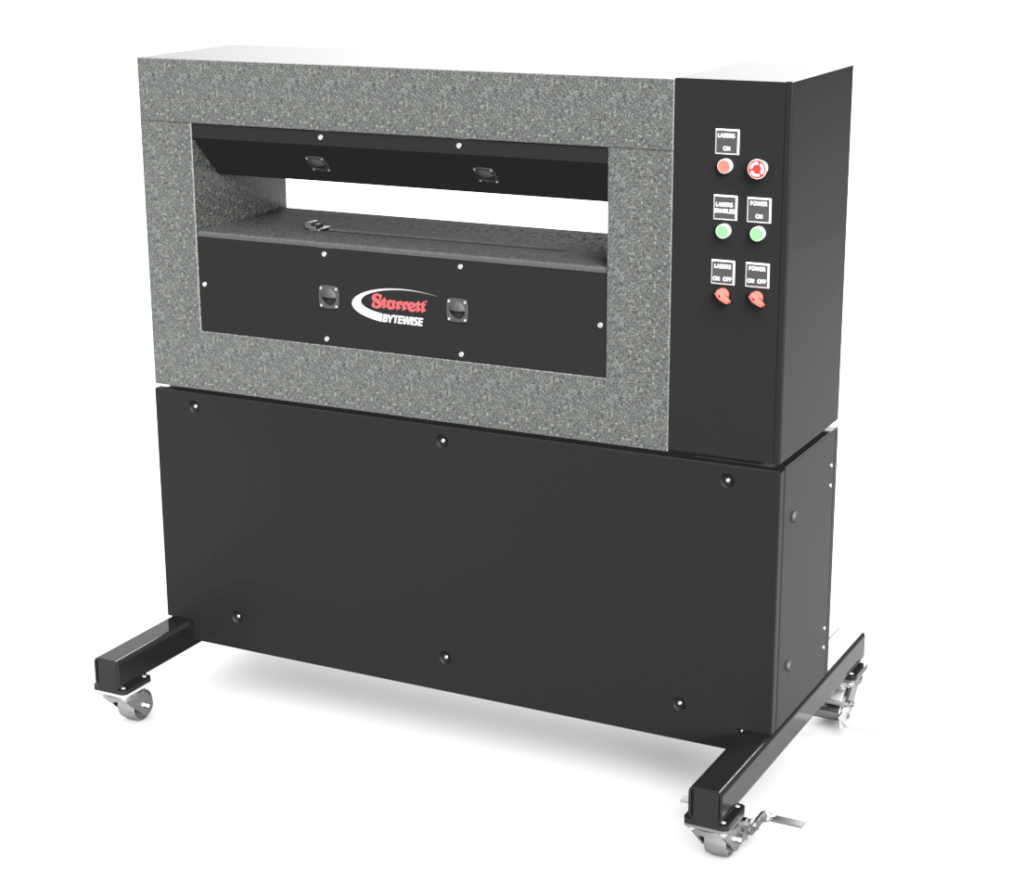 Our Green Tire Uniformity™ sensors mount on your TBM drums to check every splice on every tire.  The GTU-Belt system checks belt centering, snaking, step-off and splice.  The GTU-Shaping system checks for RRO, LRO and tread splice.  The GTU-Carcass system checks components for overlapping splices.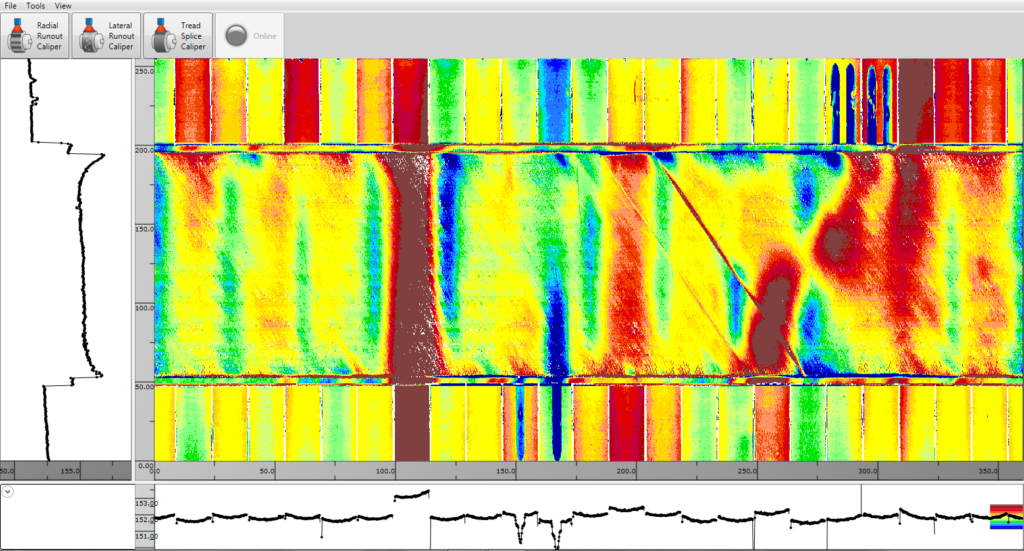 Starrett-Bytewise introduced the sheet-of-light tire geometry measurement system in 2002 as an alternative to fixed-point laser systems and has sold over 4,000 sensors for use in tire uniformity and balance machines.  Our GEO-360™, now featuring our SL4 sensors, carries on the tradition as the most accurate and repeatable system available.  GEO-360 is available as a retrofit package for checking sidewall bulges and depressions.
Our new SL4 sensor is our highest resolution and fastest sensor for RRO/LRO/Bulge measurement to date. With plug and play backwards compatibility, and up to twice the resolution and speed of its predecessor, it is truly the next generation in finished tire inspection.
The Tire360™ tire geometry scanner acquires over 100 million data points in 8 seconds that can streamline your workflow for tire geometry analysis and treadwear analysis.
See us for any of your tire manufacturing measurement requirements and ask about our new surface flaw detection technology.