Preparations for the Tire Technology Expo Conference 2020 are already in full swing after the record-breaking 2019 edition of the event. The call is out for the industry's innovators to submit proposals for presentations at next year's edition of the Tire Technology Expo Conference.
In 2020, the event will be celebrating its 20th anniversary, highlighting how far tire technology has progressed in the last two decades. Last year, the program was packed with speakers from major tire manufacturers, including Michelin, Continental and Bridgestone, as well as experts from technology leaders and research institutions including Bekaert, VMI Group, Fraunhofer, and the universities of Twente and ­Surrey.
Researchers, engineers and scientists are invited to submit their proposals for a 20-25-minute presentation about tire technology advances here. Speakers will have free access to the full, 3-day conference program, plus an invitation to be a guest at the gala dinner, where the annual Tire Technology International Awards for Innovation and Excellence will be presented.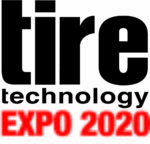 Talks are to be held in English and can cover topics ranging from the science of rubber compounding, tire testing, manufacturing, new materials, to computer modeling, waste tire management, the tire business and much more. Over the last 19 years, the event has built up a reputation for high-quality seminars that cover innovations in the tire industry, rather than corporate profiles.
For all the details on the Expo and the Conference, head to https://www.tiretechnology-expo.com/en/index.php