Matthews Marking Systems (MMS) will highlight its universal print platform Mperia at booth 4090 at Tire Technology Expo 2017. The system enables users to control multiple production lines, integrate order processing, populate production data from order processing files, and interface with new or existing databases – all from one single centralized controller.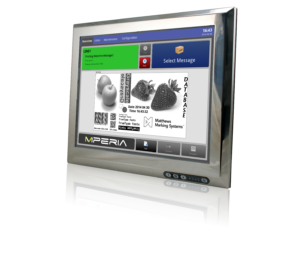 It integrates easily with enterprise resource planning, manufacturing resource planning and warehouse management system databases to reduce coding errors and efficiently manage and coordinate multiple printers simultaneously. Mperia's remote connectivity enables operators to control print heads and production lines from anywhere in the world, enabling greater control
of SKU management.
This universal print system features a touch screen controller interface with built-in image editor to make message creation and selection simple. The controller is intuitively designed, ensuring a low investment
in training for the end user.
Tire Technology Expo 2017 takes place on February 14-16. Book your tickets now!