The first day (Tuesday, March 5) of Tire Technology Expo and Conference got off to a great start at the Deutsche Messe in Hannover, Germany. The world's largest gathering of tire design, development and manufacturing experts has treated visitors to the latest technologies, breakthroughs and news from all the industry's main players.
Over at the industry-leading Tire Technology Conference, UKi Media & Events chairman and CEO Tony Robinson, the founder of Tire Technology Expo, welcomed attendees, before Rudi Hein delivered the Robert William Thomson Lecture on tires with emergency running characteristics – more commonly known as 'runflats'. Other presentations outlined visions for future mobility, the latest advances in tire testing, breakthrough materials, efficient manufacturing technologies, improvements in rubber compounding, and the factors influencing the global tire industry.
Meanwhile on the exhibition floor, the biggest suppliers from across the industry are showcasing everything from groundbreaking machinery solutions and chemical advances to data analysis and simulation programs. Here's just a taste of what's on display: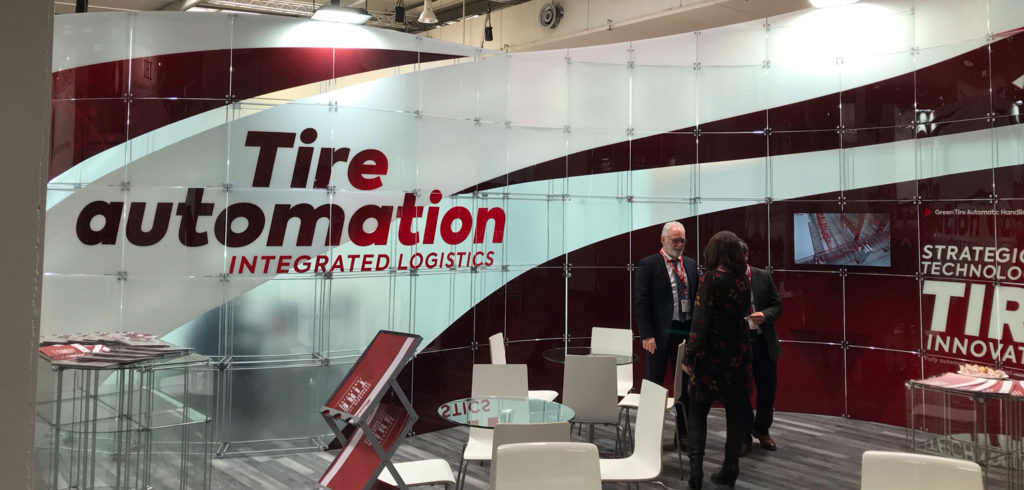 Tire Technology Expo is the perfect opportunity to debut products and technologies, and this year saw Cassioli introduce a new range of fully automated handling solutions for manufacturing and distribution. Designed to optimize material flow and increase product quality thanks to efficient logistics and traceability, the new range offers customers high levels of flexibility.
"We are supplying a fully automatic system, starting from the tire-building machines, right the way through to automatic storage for finished products," says Giorgio Gori, key account manager for Cassioli. "Within that, there can be different devices and automation systems – for example, we can store the green tire in an automatic warehouse, and we can manage requests coming from the curing presses. When you receive the request from the customer for the product, we can manage this with our warehouse management system."
The diversity of production lines within the tire industry also means Cassioli's experts must be adaptable.
"Because the machines are different depending on the size and type of the product, we can design our systems to be flexible to suit the requirements," Gori adds. "Sometimes we have to work with existing sites, where there are different types of presses – sometimes really old presses – so this system has to work with all of these. For each line of presses, we have to design a different system to feed them. Because some presses were built a long time ago, they were not looking at the technology of the future."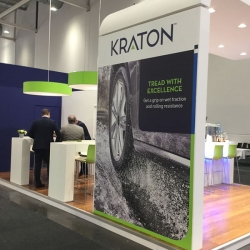 At the 2019 Expo, Kraton is highlighting its new range of Sylvatraxx modified terpenes, which have a higher softening point with low polarity and low molecular weight.
Nicolas Derville, business director for tires, says, "This gives better compatibility with the compound matrix and an improved performance ratio compared to existing solutions such as hydrocarbon resins. This enables a wider formulation range, due to the better compatibility and lower weight."
Ultimately, the new product line will help customers to develop tires with greater wet grip, lower rolling resistance and better durability.
As part of its ongoing innovation efforts, Kraton recently expanded its technical team in Asia and is adding positions at its lab in the Netherlands.
Since expanding capacity for its Sylvatraxx range last year at its facility in Niort, France, the company also announced its plans for further expansion. "We have been thrilled with customer response and we are currently identifying options for additional capacity increases, which will be implemented as the market demands," Derville comments.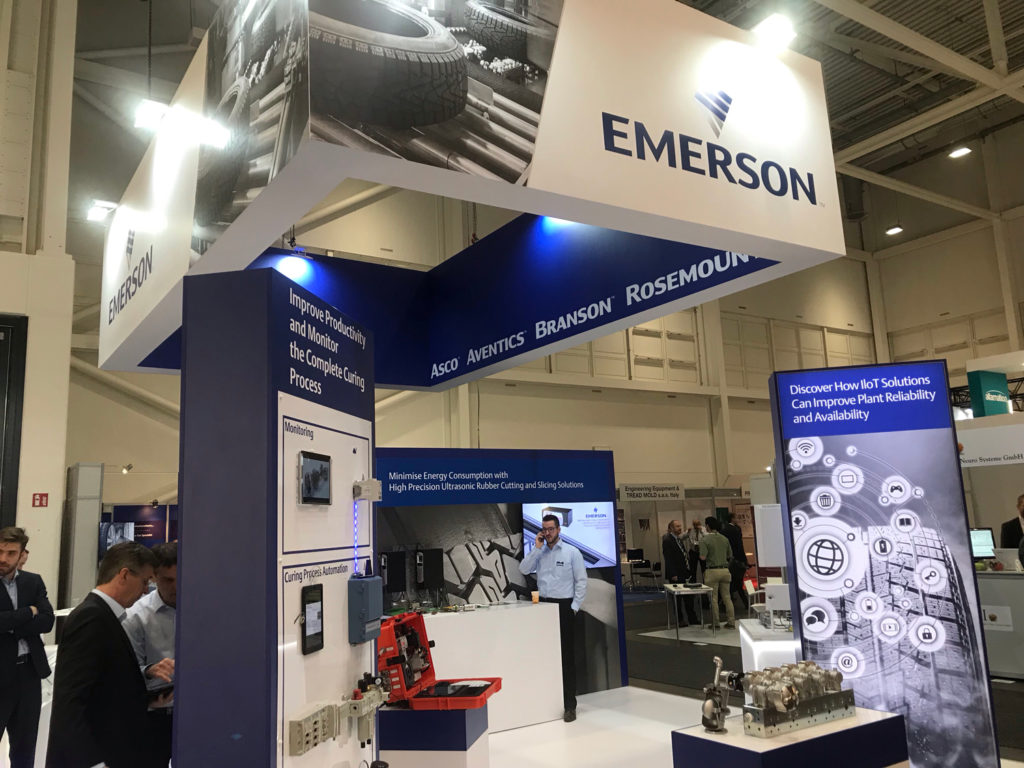 Industry 4.0 is a topic of conversation that continues to dominate the tire business – and it is being discussed throughout the exhibition halls. For Emerson, which was making its Tire Technology Expo debut in 2019, the show was an opportunity to showcase the company's wide range of competencies.
"We want to demonstrate what we call 'One Emerson' – that we have the capability, whatever the stage of tire production, to offer solutions to customers," explains Pascal Lamonerie, EMEA business development director for automotive and tire, fluid and motion control.
"From the raw materials, the mixing and the dosing, to the tire-building machines and the curing, we have different solutions from different brands: Asco, Aventics, Branson, Rosemount. This business is very segmented – it's different people and companies focused on different things. We have specialists from all these areas to support those requirements."
"Industry 4.0 is going to change the whole process of tire production," Lamonerie continues. "Everybody is focused on the reduction of breakdowns – as close to zero downtime as possible. With all the automation that we can offer, we have specialized solutions to suit customers."
As tire makers strive to achieve greater efficiency in production, coupled with better performing products, the need for innovation in materials becomes more important. As a result, Momentive Performance Materials has seen a rapid increase in demand for its NXT Z 24 silane, which offers a virtually ethanol emissions-free option for enhanced tire performance.
David Degville, global business unit leader for tires, explains, "We are hoping to gain exposure for our coupling agent line for silica-reinforced tread compounds, which offers performance and processing benefits, at Tire Technology Expo this year."
Last year the company expanded its capacity in Europe with a new production plant in Leverkusen, Germany, and has announced its aim to establish an additional facility in Asia in the near future.
"The show's also an opportunity for us to build customer relations and we welcome any insights that people can give that will help us better understand the demands of the industry," Degville adds.
Momentive's Dr Daria Sitnikova, application development engineer, discussed how to use the NXT Z 45 silane efficiently in the plant when manufacturing high-performance tire compounds on Day 2 of the Tire Technology Expo Conference as part of the 'Stream 10 – The Changing Role of Polymer Science in Tire Performance Improvements' program.