Goodyear has used several sustainable materials to develop a tire for fitment to Citroën's new Oli concept car.
The Eagle GO's tread features a compound made of nearly all sustainable or recycled materials. These include sunflower oils and pine resins instead of petroleum-derived oils, and natural rubber from the Hevea brasiliensis tree as a replacement for petroleum-based rubber. Rice husk ash silica also features to reduce the amount of waste from the rice processing industry that reaches landfill.
To increase its environmentally friendly credentials, Goodyear has developed the concept tire to be renewed twice over its service life for an extended lifespan, which could be up to 500,000km.
Another feature of the concept tire is its use of Goodyear SightLine technology, which provides tire health parameters via a sensor. This helps increase efficiency and reduce waste because the tire can be kept at optimal pressure to ensure it remains in good condition.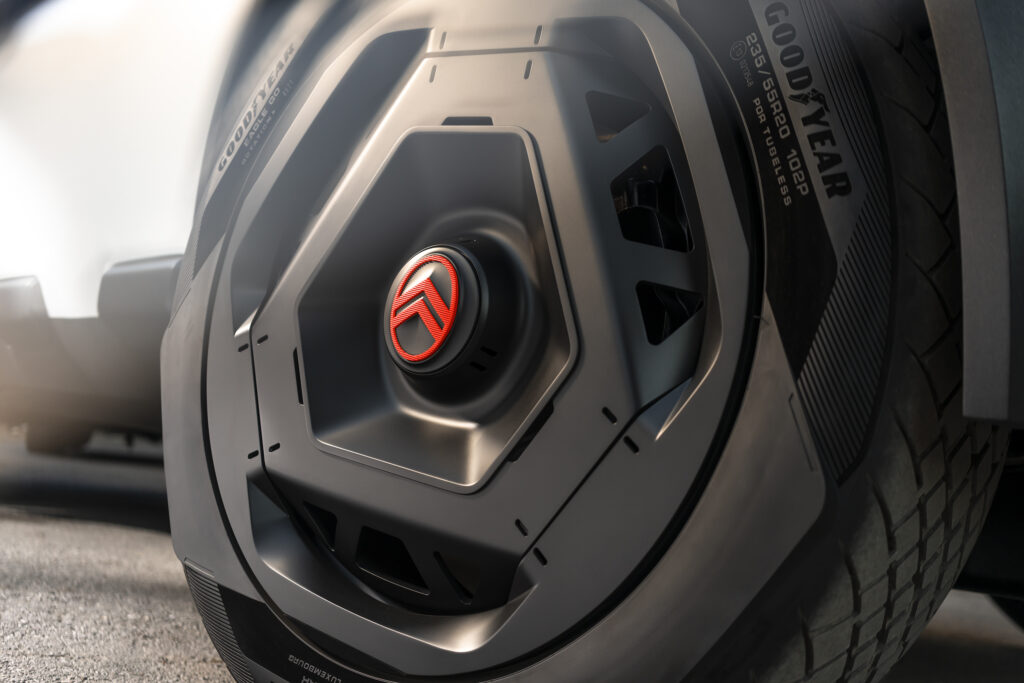 By 2027, Goodyear aims to deliver data-and-sensor-enabled intelligence in all its new products.
"Tire architecture has come a long way by incorporating sustainable materials and smart technologies," said Laurent Colantonio, Goodyear's regional technology director for consumer EMEA. "With Citroën, we have a relationship that provides a great testbed for developing and testing new technologies and techniques.
"Concept tires are a fantastic way for Goodyear to research and develop groundbreaking technologies that can make their way into our products. The learnings from this project will go toward our future as a mobility enabler that consistently innovates its products and services."