Alliance Tire Group (ATG) has announced the release a new series of R-4 heavy-duty tires for backhoe and compact wheel loaders.  
The Alliance 321 Plus range feature high tread depth, robust tread design, wide lugs, and heat resistant compounds giving the tires high traction, strong resistance against damage and wear along with excellent durability. 
Angelo Noronha, President EMEA at Alliance Tire Group, says, "As diagonal industrial R-4 tire, the new Alliance 321 Plus complements our tire portfolio with a premium offering that ensures smooth and efficient operations of backhoe and compact wheel loaders under all circumstances. Heat resistant compounds provide for excellent durability even under challenging heavy-duty conditions." 
Other features include a high tread depth, wide lugs and narrow gaps to prevent stone entrapping between lugs during operation.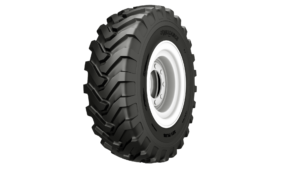 The Alliance 321 Plus series comes in an array of sizes ranging from 12.0/70-16, to 440/80-28 (16.9-28).