No fewer than seven professional development courses are available to book at this year's Tire Technology Expo and Conference, with content ranging from tire modeling and simulation and refresher courses focused on tire reinforcement, through to a more intensive study of the latest developments in tire engineering.
This year, for the first time, six of the seven courses are recognized by the Institute of Materials, Minerals and Mining (IOM3) and as a result, participants are issued a certificate proving that they have taken part in an approved continuing professional development seminar. Those attending the Tire Mechanics short course receive a certificate from the University of Akron.
The seven short courses cover just about every aspect of today's tire development – and even some of tomorrow's. The program includes courses of just one day, such as the Tire Reinforcing Materials Applications and Fatigue Testing and Tire Regulations short courses. Others, such as the Tire Mechanics short course, led by the University of Akron, take a truly deep dive into a subject and span several days.
The Tire Modelling and its Application in Tire and Vehicle Development short course remains particularly popular, with simulation one of the most important tools in a vehicle engineer's arsenal. While tires aren't especially complex, they can be deeply counter-intuitive. Practitioners – primarily vehicle dynamicists, from both industry and academia – therefore require an understanding of tire behavior and the range and capability of existing models to successfully generate and use full-vehicle models.
Course director Prof. Mike Blundell from Coventry University comments, "Courses on the computer modeling of tires have been a regular event at Tire Technology Expo, but this year we are extending the course to three days, with additional speakers from both academia and industry. With a team of 12 that includes speakers from automotive OEMs, tire manufacturers and consultants, software suppliers and leading academics, delegates will have a unique opportunity to engage with leading experts in the field."
The four-day Tire Mechanics short course from Akron University benefits both experienced engineers, as well as beginners: the beginners can learn the fundamentals of tire technology, while experts get the chance to participate in in-depth class discussions.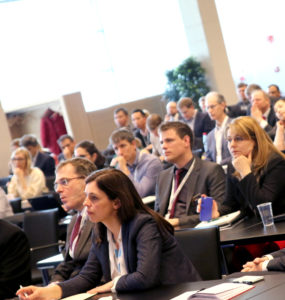 "The course is too specialized to fit in the curriculum in either engineering college or polymer college of any universities," comments course director Prof. Benjamin Chung. "However, the subjects covered are in high demand by many engineers and scientists in automobile and tire industries. Consequently, it has been flourishing for the past 30 years without interruption."
The 2019 program for the Tire Technology Expo short courses promises a line-up of major thought leaders from OEMs, Tier 1 suppliers and academia. And as a result of IOM3 accreditation, employers can be safe in the knowledge that the programs are well thought-out, structured, managed and resourced.
You can view detailed info and schedules about the courses here, or click on the course names below: