The US Tire Manufacturers Association has announced the election of two new members to the USTMA Board of Directors. Kumho Tire's Yong-Sik Shin and Pirelli's Pietro Berardi were elected during the board's July 29 virtual meeting. The board also extended the term of current board chair Steve McClellan (pictured above), The Goodyear Tire & Rubber Company's president, Americas, for an additional year until October 2021.
"The board's decision to ask Steve to continue as chair during these unpredictable times speaks to the confidence they have in his strong leadership," said Anne Forristall Luke, USTMA president and CEO. "US tire manufacturers bolster the American economy and their products help transport millions of Americans and tons of goods each year. The elections of Pietro Berardi and Yong-Sik Shin augment an already exceptionally talented and strategic board who will help steer our industry through a robust economic recovery and resilient future."
McClellan became president of Goodyear's Americas business unit in 2016. Prior to the combination of Goodyear's North America and Latin America businesses, he served as president of Goodyear North America in 2011. Under his leadership, Goodyear North America established a sustainable business model that delivered record results and led the company on a path to sustained growth. Earlier, McClellan led both Goodyear's North America commercial truck and consumer businesses.
"I am honored to continue my role as chair of USTMA's board, particularly now," said McClellan. "As a US$148bn industry that helps power the US manufacturing economy, it is critical that we maintain a strong and unified voice on reopening the American economy and on policy issues affecting the nearly 100,000 women and men who work for our member companies."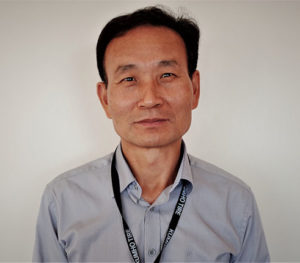 Since September 2019, Yong-Sik Shin (left) has served as president and CEO of the American Business Division for Kumho Tire. Prior to this role, Shin served as the company's head of global sales and spent 11 years leading Kumho Tire's international sales, marketing and logistics initiatives for both the OE and RE markets. Shin leads Kumho's four main subsidiaries, Kumho Tire USA Inc., Kumho Tire Canada, Kumho Tire Latin America and the Kumho Tire Georgia Plant from a sales and overall operations standpoint.
Before joining Pirelli in March, Petro Berardi was vice president for the Nissan-Renault-Mitsubishi Alliance, managing the global commercial operations and strategy of the Parts & Services business. Within the Alliance, Berardi was VP of aftersales for Nissan North America from 2015 to 2017. He joined Fiat Chrysler Automobiles Group in 2008 and became CEO of Magneti Marelli Aftermarket in 2012. Previously he worked for Shell, holding various international positions and becoming the European fuel marketing director in 2005.