Taylor Cole, president, off-the-road division at Bridgestone Americas Tire Operations (BATO), recently examined the transformative era that the OTR industry has entered. At an industry conference in Hawaii, Cole gave an insight into what changes tire dealers should anticipate given the rapid rate of industry change.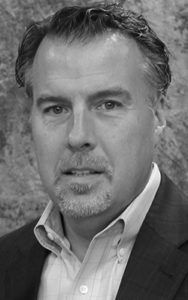 Speaking at the Tire Industry Association's Off-the-Road (OTR) Tire Conference in Oahu, Hawaii, Cole said, "Both our market and our workforce are changing and now, more than ever, it is vital that we focus on sustainable business practices and talent retention to help the industry adapt. I am honored to have the opportunity to lead this important industry conversation."
Cole's presentation outlined eight disruptors redefining the tire industry and signaling a shift to a more sophisticated, solutions-focused service model. He addressed critical variables from shifting market pressures to predictive analytics, while highlighting how Bridgestone is evolving to meet the new and emerging needs of its customer base.