Finnish intralogistics manufacturer and integrator of turnkey robotic handling solutions Cimcorp has established an office in Madrid. The new subsidiary – Cimcorp Iberia – was formed in response to the growing interest in the company's robotic automation solutions in Spain.
"Our decision to expand our presence into Spain is a logical step at this point and supports our growth strategy. We have a well-established customer base in Spain and our material handling systems are in high demand there," said Tero Peltomäki (top), Cimcorp's executive vice president, operations and technology.
The company has supplied automation solutions to Spanish supermarket chains Mercadona and Eroski in the past, in addition to several tire manufacturers' facilities in Spain, including a Michelin site. In spring 2019 Cimcorp secured an order worth over €120m (US$132m) to automate the distribution of fresh food at four new distribution centers for Mercadona.
"With this being Cimcorp's largest ever order in the intralogistics market, this is the right time to establish a base in Spain – to ensure that we meet the evolving needs of Mercadona and other customers and that we allocate our resources in the best possible way," explained Peltomäki.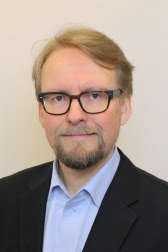 Heading up operations at Cimcorp Iberia, Jarkko Hakkarainen (left) has been appointed as general manager of the new subsidiary. He has over 20 years' experience in international business in new technology development, sales and service.
Hakkarainen, who will start at Cimcorp Iberia at the beginning of May, said, "I believe that open communication with all stakeholders – customers, partners and employees – is the key to success. We work with international business leaders and our employees are highly educated experts, so it is in our interest to listen and to learn so that we can thrive together."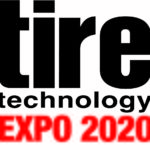 Visit Cimcorp on Booth 9036 at this year's Tire Technology Expo, 25-27 February, Hannover, Germany, which will feature more than 300 exhibitors in total. Entrance to the exhibition is free – register here for your fast-track entry code.