Hankook Tire is working with Amazon Web Services (AWS) to incorporate digital technologies such as artificial intelligence and big data into its processes.
Through the AWS cloud platform, Hankook will be able to store, process and assess huge amounts of data, such as information gathered from Hankook's Virtual Compound Design system, which predicts the characteristics of tire compounds and finds the best combination of materials using artificial intelligence analysis.
Hankook will also adopt AWS's machine learning platform, Amazon SageMaker, a fully managed service that enables developer and data scientists to build, train and deploy machine learning models quickly.
Said Soo Il Lee, COO of Hankook Tire, "As we continue to drive our technological strategy, collaborating with AWS will enable Hankook to further strengthen these efforts. The introduction of AWS to processes underscores Hankook Tire's commitment to innovation – further bringing technology to the core of the business as a leading global automotive company."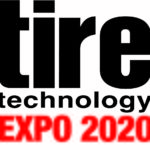 Visit Hankook on Booth 8029 at this year's Tire Technology Expo, 25-27 February, Hannover, Germany, which will feature more than 300 exhibitors in total. Entrance to the exhibition is free – register here for your fast-track entry code.