Gehrmann is an experienced international manager in the automotive industry. After starting his career at Continental he joined Giti Tire as general manager in 2009. In 2014 he became the VP for Europe and Asia at Dura Automotive Systems, and at the beginning of 2016 he became the CEO for Giti Auto.
Gehrmann said, "With the company's know-how and global experience we will be able to generate new potential in the value chain. The next phase of the company's European business operations have a very clear direction and strategy. These are very exciting times."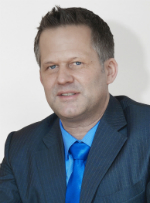 The expansion of the company's product portfolios in the passenger car, SUV, van, light truck, heavy truck and bus sectors is one key element of Giti Tire's European strategy.
Recently the company announced that the GT Radial TBR portfolio will be replaced by the flagship Giti brand by the end of 2017. In addition, a targeted expansion of the PCR range, with particular focus on GT Radial, is underway.