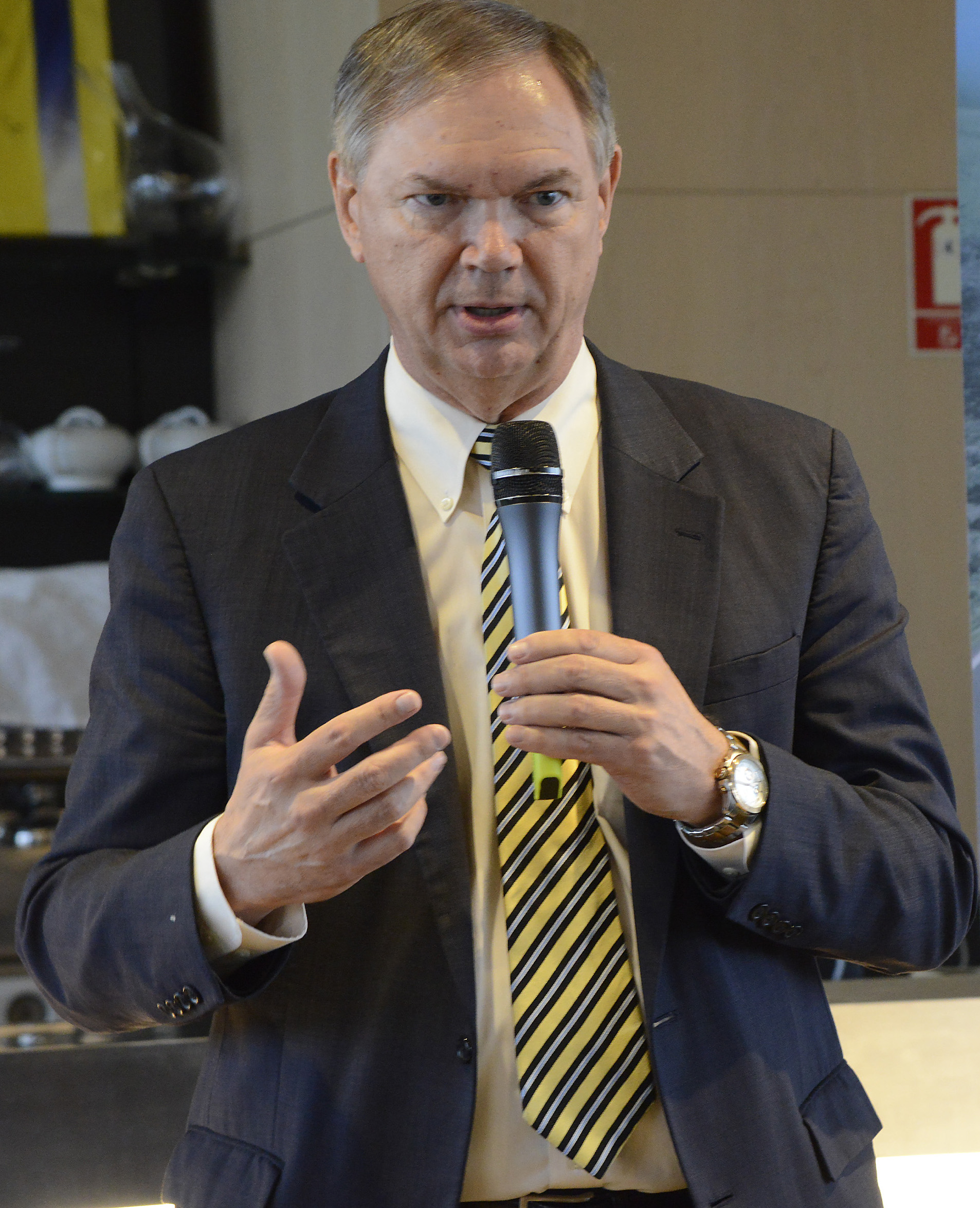 The executive VP of R&D on how supplier collaborations are enhancing materials development and why confidentiality is important for business.
How are collaborations with suppliers enhancing materials development at Michelin?
We have in the last five years turned more to our materials suppliers to initiate collaborative research. About five or six years ago only 3% of our advanced research was conducted jointly with third parties. Now we've realized that was a lever that we could not continue to do without and 17% of our research is through outside collaborations. A high percentage of that is with our materials suppliers and we've got different levels of strategic partnerships, enabling us to accelerate development. And it's a win-win situation: it enables our suppliers to get tire results much more quickly and to improve their products.
Why does Michelin not publicize much of its work?
We invest in R&D largely to create differentiated products that provide better performance than other products, so we patent many of our inventions and don't publish much to try to keep that know-how and technology exclusive to us.
The exception to that is in the general domains of sustainable development, for example we're doing research on biomass converted to synthetic elastomers so for the long term we do not need petroleum-based products. In terms of RFID, we saw that it wasn't going to become an industry standard if we maintained our patents, so we've offered to the industry to license the technology.
Vehicle OEMs often say the data they get from tire OEMs isn't detailed enough. What is your opinion on that?
We work with a lot of the major car makers around the world and we're making very good progress in simulation. We have a couple of partnerships where we're making great strides: we're able to design the tire in the computer, provide the virtual data, then the vehicle is designed in the computer and both sets of data are fed into a driving simulator for a validation of performance.
Will virtual test techniques ever completely replace physical testing?
Airbus does everything virtually, then builds the first production model – that's where we would like to get with tires. There will always be a final physical validation stage and I think that will be imposed by regulatory requirements in which every country wants to see test data to prove that we have validated the critical performances and it will be a long time before they will accept just simulation data. But if we can gain the efficiency to only validate the final physical model one time, that's still a huge gain in terms of time and resources.
How has the nature of testing and development changed in the last five years?
Tire testing has been impacted by dieselgate, which brought to the whole auto industry a question concerning the robustness of certifying performance and maintaining that over time. It's caused the industry to revisit the tests that are done to certify tires and also conformity of production, to prove that tires are maintained at the certified level. That has revitalized tire testing to look very precisely at how consistently quality is being maintained. It's generated increased volumes of testing and increased rigor in certification by governments.