Driving simulators, artificial intelligence and other digital and simulation tools are making tire development an increasingly virtual process. TTi rounds up the latest in digital design and testing
Third-party model integration
For the first time, driving simulator software specialist rFpro is integrating third-party tire model suppliers directly into its road surface model software, TerrainServer. The first tire model provider to be integrated is MegaRide, whose customers are already benefiting from the new solution, rFpro claims.
Access to highly detailed road surface data helps motorsport teams develop more advanced tire models, but rFpro confirmed to TTi that the integration opportunity is also relevant to tire development engineers. Its software is used on the DIL simulators of unnamed "major" tire manufacturers, and although none has yet integrated its own model, rFpro believes that doing so would offer great value to its tire industry customers.
For efficient processing during real-time simulations, TerrainServer takes an average road position of the contact patch, which the tire model then uses to calculate the force and directions being applied to the wheel.
The new development gives tire modeling providers encrypted access to the road surface model so that they have complete control of the tire model calculations. This enables the contact patch to be split up into 1cm2 segments, each with its own road position. As a result, the forces and stiffnesses of different areas of the tire can be simulated, creating a much more advanced tire model.
"We have been entrusted by race circuits around the world with their track surface IP for over 20 years," says Matt Daley, rFpro's operations director. "It was therefore critical to enable customers to integrate their own tire models into our simulation while also encrypting the road surface data."
DIL simulator consolidation
In a further consolidation of the driver-in-the-loop (DIL) simulator market, test equipment specialist AB Dynamics has acquired Ansible Motion. The deal was announced in September 2022 for a total of £31.2m (US$37.2m), comprising a £19.2m (US$22.9m) initial sum and a £12m (US$14.3m) payment subject to meeting certain performance criteria.
Ansible will sit alongside the newly formed simulation division, AB Simulation, which is responsible for the Advanced Vehicle Driving Simulator (aVDS) product range and rFpro simulation software, which was itself bought by AB Dynamics in 2019.
"Ansible Motion is a well-established, successful business that has an outstanding reputation for driving simulator solutions," says Dan Clark, managing director of AB Simulation. "Its product offering complements our own range and creates a comprehensive family of simulator solutions."
According to Ansible, its current growth is driven primarily by sales of its Delta series of dynamic simulators. The company is forecast to double its turnover in the 2023 financial year, which is underpinned by "existing orders and a strong sales pipeline".
Tire development is one of many applications for Ansible's DIL simulators, which as well as the dynamic Delta units comprise the Sigma static simulators and the portable Theta series. Continental's new Delta 3 simulator, like the one pictured above, became operational at the Contidrom (in Buchholz, Germany) in 2022. Michelin operates a Theta C.
Ansible Motion is being acquired from its three shareholders – Kia Cammaerts, Jonathan Walker and Robert Stevens. Cammaerts and Stevens will remain in the business as technical director and chief engineer respectively.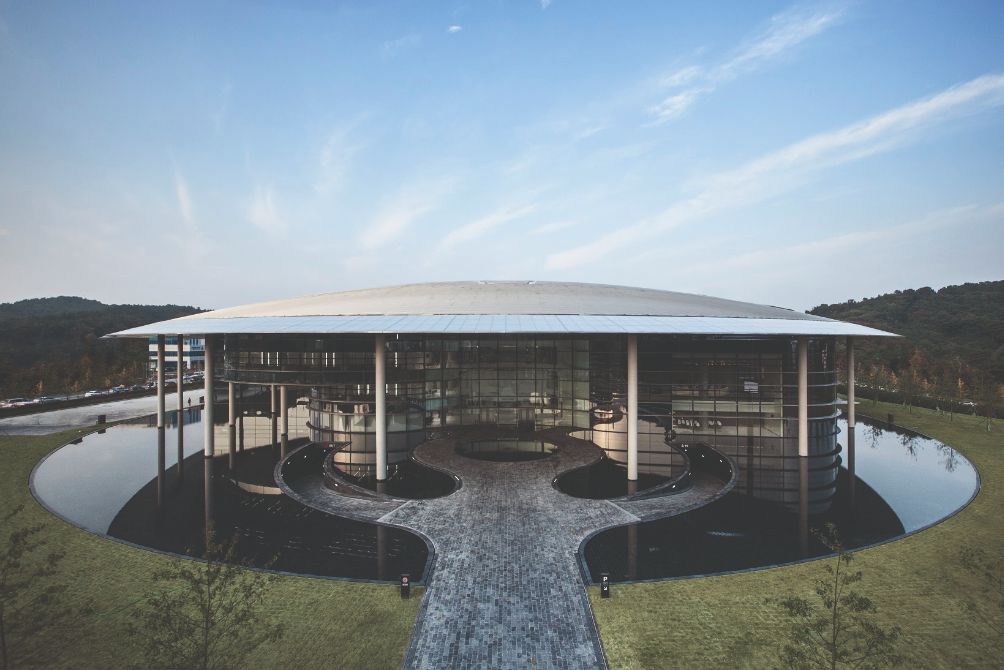 Digital twin collaboration
Hankook Tire notes that data-driven simulation, and in turn the need to process complex calculations at high speeds, is particularly important in tire development due to the tire's complex structure and characteristics. For this reason some tire companies have developed their own simulation software programs to fulfill a specific need, instead of using commercial software. This includes Hankook, which has been using its own tire analysis and simulation software for 10 years, asserting that it was the first tire company in Korea to do so.
Now Hankook is partnering with Rescale, a high-performance computing (HPC) cloud-based simulation platform, to upgrade its simulation software to perform even better. Rescale claims to accelerate the use of digital twins – digital representations or virtual prototypes of real-world, physical assets – in the HPC cloud platform and further optimize operational efficiency. The companies believe that simulation with digital twins will play a critical part in gaining leadership in the new mobility sector, encompassing connected, autonomous, shared and electrified vehicles. Rescale's digital R&D solutions are already used by seven of the top 10 global auto makers.
Says Bonhee Ku, executive vice president and CTO of Hankook Tire, "The partnership with Rescale will take Hankook Tire's global transformation to the next level. We will continue challenging ourselves to enhance our competence and lead the mobility market in the future."
AI-powered compound formulation
Yokohama Rubber has begun applying a proprietary rubber compound design system that uses AI-based compound-generation technology. The new system was developed with the cooperation of Hamagomu Aicom, a Yokohama subsidiary specializing in information system development.
The Japanese tire maker says that the new system's use of AI to propose a compound that achieves targeted physical properties enables the acquisition of new knowledge about compounds that humans could not have conceived independently. Yokohama expects this new system to accelerate product development and result in higher-performance products.
Yokohama's HAICoLab (Humans and AI Collaborate) AI utilization concept has been in place for two years. The previous system used AI to predict compound property values based on design parameters input by humans. This new compound design system takes the process one step further, with AI generating candidate compounds based on specific desired compound property values and then proposing compounds that satisfy the target physical property values.
HAICoLab's AI has learned tens of thousands of rubber compounds and can generate candidate compounds that combine more than 100 compounding agents. In addition to specifying the basic compound and compounding agents to be used, the new system makes it possible to search for data that is close to the specific selected compound, "thus facilitating collaborations between humans and AI that will lead to the acquisition of new knowledge," according to Yokohama.
Since establishing HAICoLab, the tire maker has been advancing technological developments by using AI in its material and tire design and development processes. As well as predicting the physical properties of rubber compounds used in its tires, in 2021 it began using a system developed to predict specific tire characteristics.
New simulator center
Goodyear is "making good progress" with the installation of a dynamic driving simulator at Innovation Center Luxembourg, according to the company. This second phase in its adoption of DIL technology, announced in early 2021, involves the construction of a new building alongside the test track in Luxembourg. Installation of the motion system for a VI-grade DiM250 dynamic simulator began in the new Simcenter in June 2022.
Goodyear's investment in DIL technologies was revealed in 2020, leading to the installation of compact simulators in Akron, Ohio, and Luxembourg. This was immediately followed by the opening of the Akron Simcenter at the end of 2020, including the commissioning of the company's first DiM250 (above).
According to a conference presentation given last year by Rutger Uil, a vehicle dynamics engineer at Goodyear, the new simulators are at the heart of a virtual development approach that begins with a machine learning analysis of data from physical testing and desktop simulation tools such as FEA. Potential designs are narrowed down and advanced, real-time-capable models are derived that can be integrated into a DIL simulator. Professional test drivers subjectively assess the tire's performance in the simulator and iterative loops further refine the design to reach the performance targets, before physical development begins and the tire's final performance is tested on a vehicle.
Goodyear has used existing tires to conduct correlation studies between predicted performance in the simulator and real-world results from the test track, the results of which have validated the use of the simulator for assessing new designs. The company will continue to hone the fidelity of its tire and vehicle models to further improve the correlation between testing in the virtual and physical realms.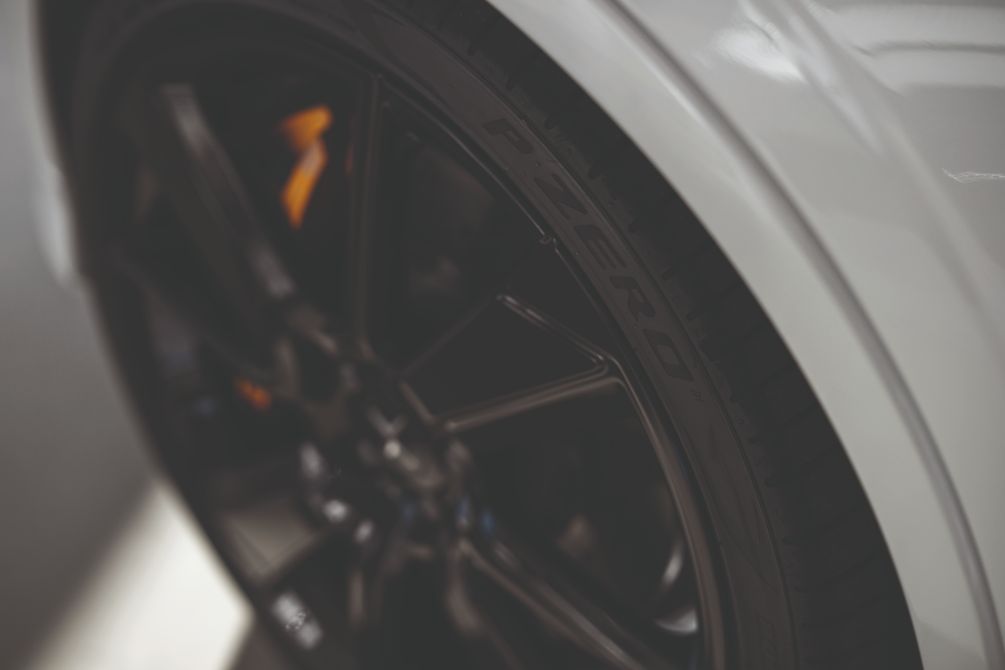 AI cuts development time at Pirelli
As it is across the industry, AI is making its presence felt in tire development activities at Pirelli. In the company's half-year financial report, published in August 2022, it stated: "Research and development on innovative materials is benefiting from the introduction of virtual processes using artificial intelligence, from design to the industrialization of materials, with a 30% reduction in development time. These processes also enable a 20% reduction in material prototypes, with consequent savings in costs. Significant results were also achieved in reducing the wear rate of tires, with improvements of up to 33% for new product lines compared with previous lines."
Pirelli declined to elaborate on its use of AI when approached by TTi for comment.