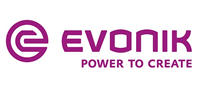 Evonik is one of the world's leading silica producers. It is impossible to imagine tire production without the well-known ULTRASIL® grades as one of the key-ingredients for fuel-efficient tires.
Environmental and climate protection are driving the development of modern tires, and so is the team at Evonik's Silica business line.
Recently, Evonik has entered a strategic cooperation with the Pörner Group, Austria and Phichit Bio Power Co., Ltd., Thailand, to supply sustainable ULTRASIL® precipitated silica to tire manufacturers. The raw material for the sustainable silica is sodium silicate, which is derived from rice husk ash, an agricultural waste product, and produced exclusively with green energy. The new collaboration addresses the pressing needs of more sustainable tire production and the industry's ambition to increase the use of renewable raw materials.
ULTRASIL® is an essential component in the treads of what is known as Green Tires, which differ from conventional tires primarily in terms of low rolling resistance and significantly improved wet grip. Green Tires save fuel, reduce CO₂ emissions, and make driving safer by shortening the braking distance on wet roads. The ULTRASIL® product range offers a broad spectrum of performance characteristics to meet the specific requirements of the specific tire types. Likewise, tires with large treads, such as those for SUVs, benefit particularly from our active fillers and reinforcing materials.
Evonik's global network of 26 silica production plants grants regional customer proximity and saves supply options. With technical competence centers on three continents, our experts are close to you and can offer excellent support and tailor-made silica for your product. Benefit from 70 years of expertise, our innovations, and the diversity of our silica.
As the only manufacturer of the silica/silane reinforcement system, Evonik offers you tailor-made products and comprehensive expertise – keeping your tire production running in the future, too!