Yokohama Tire finds the right mix as it attempts to recapture market share
Back in the early 2000s, Yokohama Tire had a 10% share of the North American UHP tire market with its Advan brand. At the time, its major competitors were Tier 1s like Michelin, Bridgestone and Continental, but since then, the likes of Hankook, Toyo and Falken have all made major plays for the same business. With Yokohama's focus on the SUV and light truck market and an ageing product, Advan's seemingly unassailable position eroded away.
"We did not move with the market and ended up with product that was 10+ years old," acknowledges Fardad Niknam (below right), senior director of consumer product planning and product marketing at Yokohama Tire Corporation. "If you forget about the lifecycle of the product, you lose your market share."
Rather than give up on the market, Yokohama has bounced back with an unprecedented product offensive in the past 12 months, drawing on the 40-year US legacy of the Advan brand in racing and on the street.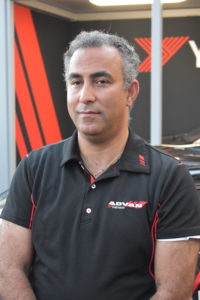 In February 2019 came the Advan A052, a street-legal tire that can be raced as well. That was followed in March by the release of the Advan Fleva, a directional summer tire targeted at older generations of performance sedans. Next came the all-season Advan Sport A/S+, featuring improved wet braking, mileage and snow performance over its predecessor, and finally the Advan Apex, a Y-rated UHP tire that's more suited to everyday street use than the A052.
Nevertheless, Yokohama knows that it will have to work for its success.
"UHP is a very difficult market in the States right now," says Niknam. "We have a 50-million-tire opportunity [in light truck tires] on the Geolandar side but for the summer-tire business in the USA you're talking about 4 million tires. And there are many [established] tire companies bidding for that, plus the non-USA TMA companies who don't report their numbers.
"There is a lot of competition and there are a lot of good tires in the market; we're trying to differentiate ourselves by highlighting that the products come from racing, that they have shorter stopping distance, that they handle very well and are quiet in day-to-day driving."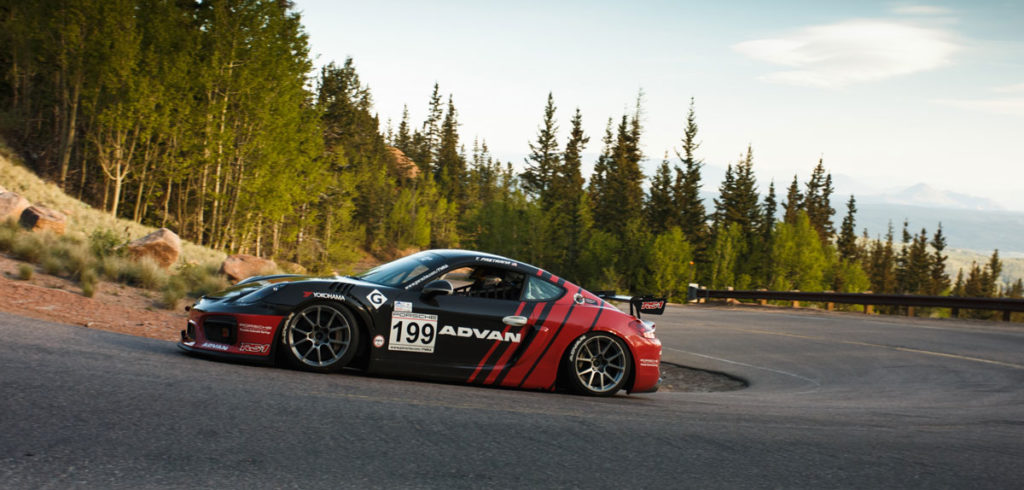 Mix masters
Yokohama's secret ingredient, according to Niknam, is intermesh mixing.
"One of the things we are very proud of, and which differentiates us, is the level of wet performance," he continues. "Everybody will tell you that they use silica but how you mix the silica is more important. We are one of the few companies that has intermesh mixing technology and knows how to use it.
"We can use a higher percentage of silica in our product because the mixing technology enables us to mix more but stay homogeneous inside the compound. The heat generated during mixing also creates a pre-cure effect in the rubber.
"We call ourselves a Tier 2 but we are trying to develop our tires against the Tier 1s and this technology enables us to do that. Often our competitors are Michelin, Bridgestone or Goodyear, depending on the segment. In our internal testing with the Apex for example, it was better than Michelin and Conti for wet performance."
Providing independent dealers with a Tier 2 tire that rivals a Tier 1 for performance, is crucial to Yokohama's model.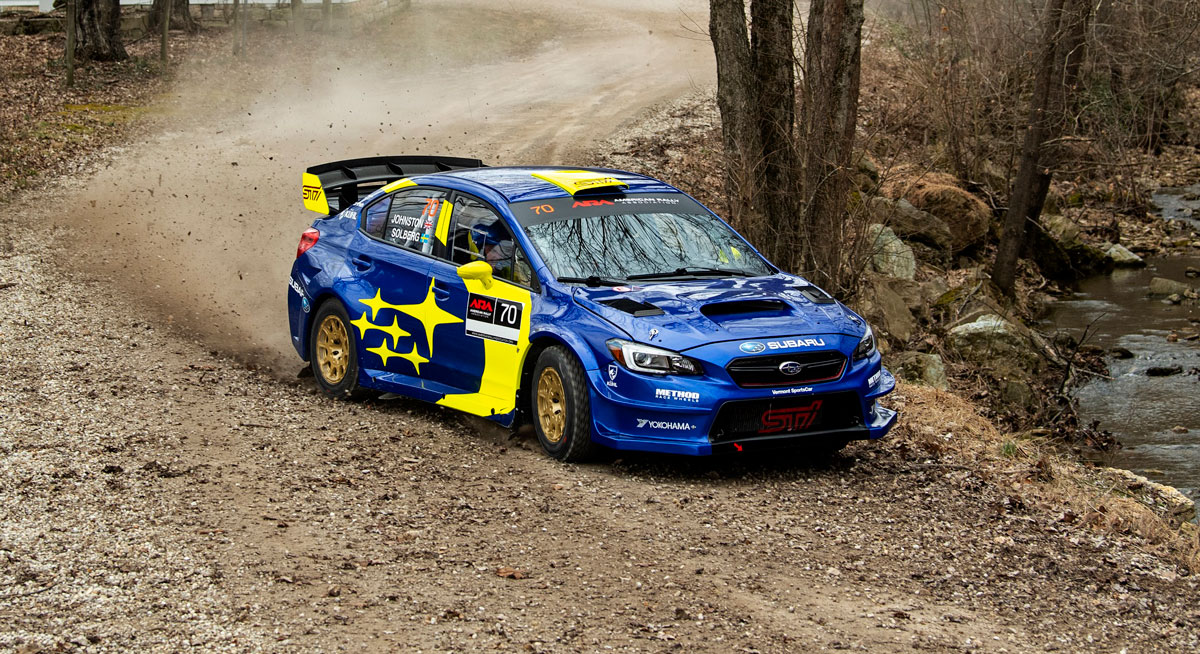 "We're trying to give our dealers value, the same performance as a Tier 1 at a lower price," Niknam expands. "We don't believe that our dealers make money on the Tier 1s, they use them to get the customers through the door and try to sell the Tier 2, which is where they make money. Tier 2 brands are always the most profitable for independent dealers. We have the technology to deliver that performance at a lower price, which enables the dealers to make more money."
Betting on Vegas
In Las Vegas in November, Yokohama was back at the SEMA Show – the world's biggest automotive aftermarket event – for the first time in eight years. With a prominent outdoor booth bedecked in the distinctive black-and-red Advan colors, and numerous race and performance cars on display, there was no mistaking the race-meets-the-road marketing message.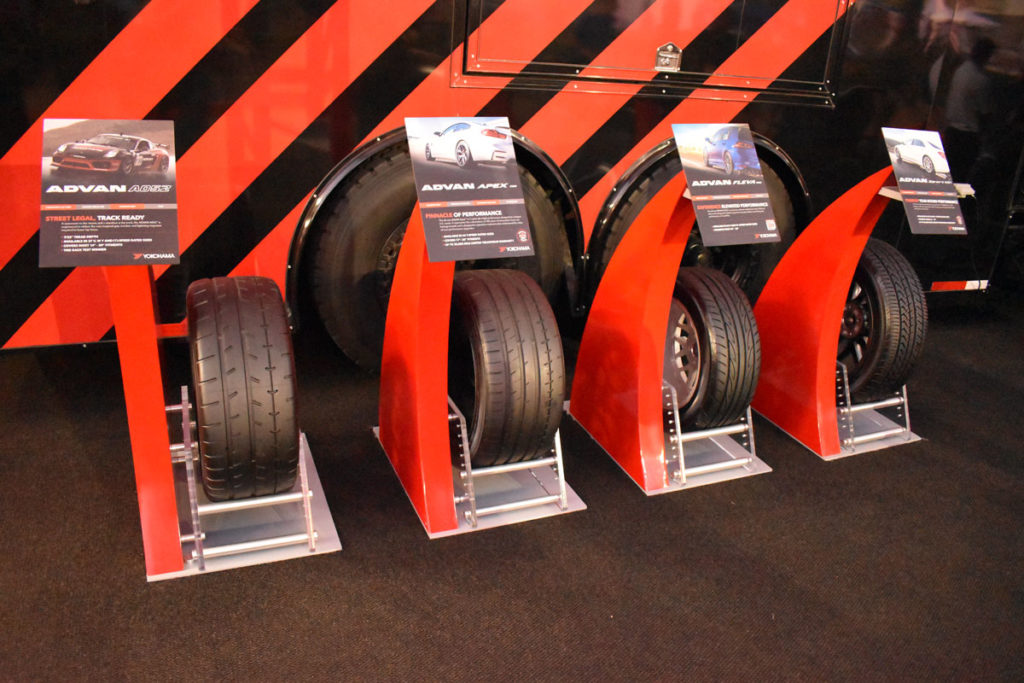 "We wanted to be outside to focus on the end consumer," Niknam explains. "The outside areas are open to the public and a lot of people come here who have passion [for cars], but they can't get inside the trade show. And if you come back after eight years away, you want to make a statement when you come back.
"We also wanted to bring something that doesn't exist as much at SEMA, which is racing. Back when we had that 10% UHP market share and were well known in racing, people would ask for the Advan brand. Unfortunately, we thought it would stay that way. Our job here is to generate that pull, so that customers [once again] go to the dealers and ask for our tires."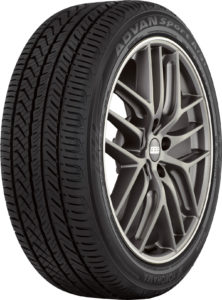 Yokohama took all three positions on the podium in the SEMA Show's Best New Tire awards. In a field of more than 55 contenders, first place went to the Geolandar X-AT extreme all-terrain tire, with the UHP Advan Apex second and the Geolandar X-CV for luxury SUVs and crossovers (see Tire Technology International, July 2019) third.
After nine new product introductions in the past year, the company's oldest product in North America is now the Geolandar H/T G056, at four years old. Just one new tire is planned for launch in 2020.
SEMA visitors got a sneak peek at the Geolandar CUV G058, successor to G055, which will be released in Q1 with "better wet and snow performance, a very quiet ride and a warranty of around 65,000 miles, in 16-20in fitments," according to Niknam.