The company currently conducts its R&D for the North American market in several US states and in Japan, but aims to consolidate the majority of these R&D activities at the new center.
Work will initially start later this month in the greater Charlotte area, with a focus on the design of new tires for passenger cars and other consumer applications. Research will gradually expand to include testing and evaluation, design of tires for industrial and construction machinery, technical services and quality assurance.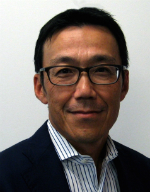 Tetsuya Kuze (pictured) will head up the facility as president.
The North Carolina location was selected on the basis of its desirability for high-quality staff and its close proximity to a hub airport. Yokohama Rubber will consider additional investment in its facilities in line with the expansion of the breadth of its activities. With the consolidation, Yokohama plans to double the current size of its North American R&D staff.