Each team that competes within the FIA World Endurance Championship is provided with a tire performance engineer from Goodyear who works specifically for that team to improve the performance levels of both the driver and the vehicle across several race seasons.
One such Goodyear track support engineer is David Billingham, who works alongside Vector Sport LMP2 driver Gabriel Aubry. In his role, Billingham helps Aubry and the race team better understand the vast amounts of data gained from test days and endurance race weekends.
"It's a crucial element to what we do as a team and how I'm able to perform as a driver," explained Aubry. "The Goodyear partnership helps us understand how to develop the right setup and race strategy. The engineer and driver partnership is vital. It helps us understand the tires so we can extract maximum performance across a stint and race."
Aubry continued, "It's a triangulation between driver, team engineer and Goodyear. With the lack of tire warmers at rounds other than Le Mans this year, it's been a significant shift, particularly in qualifying, to how we approach delivering the maximum. The approach to warm-up is now more important."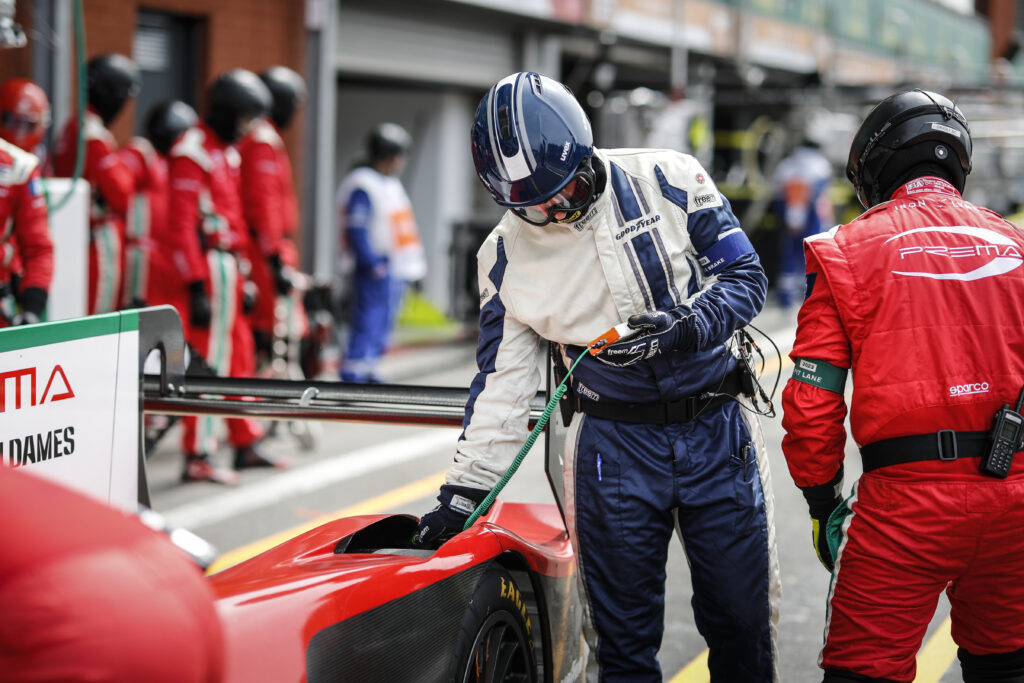 Drawing on 20 years of motorsport experience, Billingham is responsible for a wide range of tasks to ensure the tires, vehicle and driver all work optimally to deliver the maximum performance levels.
"We can tell how the car is behaving through the live telemetry from the car during the course of the stint. When it comes to pit stops, we also advise whether none, two or all four tires should be changed," said Billingham. "Tire temperature and pressure are particularly important when the car is out on track. That, combined with driver feedback, is what we use to evaluate vehicle performance."
Billingham's job continues, however, even when the tires have been removed from the car following a session. Post-use, he is responsible for analyzing the tire's tread and carcass to determine the optimal stint length depending on the track surface and the conditions.
"At Le Mans, teams could run three or four fuel stints on a set of tires," added Billingham. "That saves the team valuable seconds in the pitlane, but they need the conviction that the set will remain competitive."