Paolo Ferrari will join the company as president and CEO of the EMEA business unit based in Zaventem, Belgium, as of September 19. Ferrari will also be a member of the Bridgestone Europe NV/SA board of directors and executive committee.
Franco Annunziato, who previously held the position of CEO of Bridgestone EMEA, was appointed executive chairman and CEO of Bridgestone China Asia-Pacific as of January 2016.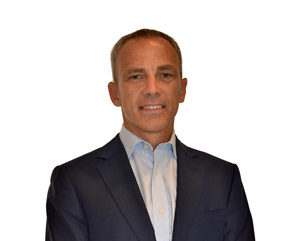 Ferrari brings a wealth of global leadership experience to Bridgestone, having held various management roles in North America, Europe and Latin America. He joins from Pirelli where, most recently, he had been the CEO of Pirelli's LATAM division, and prior to that had been CEO and chairman of the North American business.
"We are excited to welcome Paolo to Bridgestone. He is a proven global leader who will drive innovation, performance, and engagement while respecting Bridgestone's core values. Throughout his career, he has demonstrated his ability to drive profitable growth across industries and geographies while building capability within his teams," said Eduardo Minardi, executive chairman and acting CEO, Bridgestone EMEA.
Meanwhile, Bridgestone Americas CEO, president and executive chairman Gary Garfield is to retire as of December 31, 2016. In order to ensure a smooth transition within the company's new leadership team, COO Gordon Knapp will become Bridgestone Americas' president and CEO as of September and William Thompson, the company's current CFO, will succeed Knapp as COO on that date. Garfield will remain as an advisor to the company and the new leadership team until year-end.