Giti Tire has introduced three all-new halo tire lines in Germany – GitiSport S1, GitiPremium H1 and GitiSynergy E1 – which were designed and developed in just two years. The new tires are said to offer high levels of performance in wet grip and durability as well as low levels of rolling resistance for sportscars, SUVs and passenger cars.
"We already have well-established products for Asia, our home market, and Europe with the GT Radial brand, but we wanted to launch some new high-end ranges and that has required evolution across the business including in R&D and manufacturing," explained Matthias Hartwig, chief engineer for tire technology.
The ambitious two-year development programwas led by experts at the company's European technical center in Hannover, Germany, in collaboration with the company's R&D facility in Hefei, China. Benchmarking was done against mid-range and premium competitors.
The program's unusually tight time frame presented an immense challenge, as Hartwig noted, "Normally development of a completely new line takes around six years. For these, everything was done in two years and it had to be right first time. I think this was the most efficient tire development program ever – working on three lines simultaneously, plus we achieved TÜV certification for all products first time round."
One particular technology used in the new tires, is the company's newly developed SmartBelt concept, which enhances wet and dry handling and ensures even wear. "Although this belt reinforcement is not necessarily new to the industry, it is the first time we have used the technology in our tires," said Hartwig.
"It means that the stiffness of the tread is adapted to the pattern and profile shape of the tire, which is extremely important because in the development of a new model you cannot simply use an existing tire and just apply a new pattern, a new profile or a new tread."
The tread formulations contain new, more expensive raw materials and a better interaction between the polymer and the silica has been achieved.
Throughout the development process checks were conducted every three months in the factory to ensure the tires could be manufactured on a mass scale. "This is a particular challenge in compound development because on one hand you need to be able to transfer the performance from the lab to the tire, and on the other hand, ensure it can be produced in the factory," commented senior compound engineer, Antonio Cascio.
For the GitiSport S1 (left) for example, around 100 different compounds were analyzed in the lab, 15 in the factory.
All three lines, which are aimed at both the replacement and OE markets, will be produced at Giti Tire's factories in China.
More on the testing and development of the GitiSport S1 online soon.
Q&A: Stefan Fischer, MD for product technology in Europe and R&D Centre Europe, Giti Tire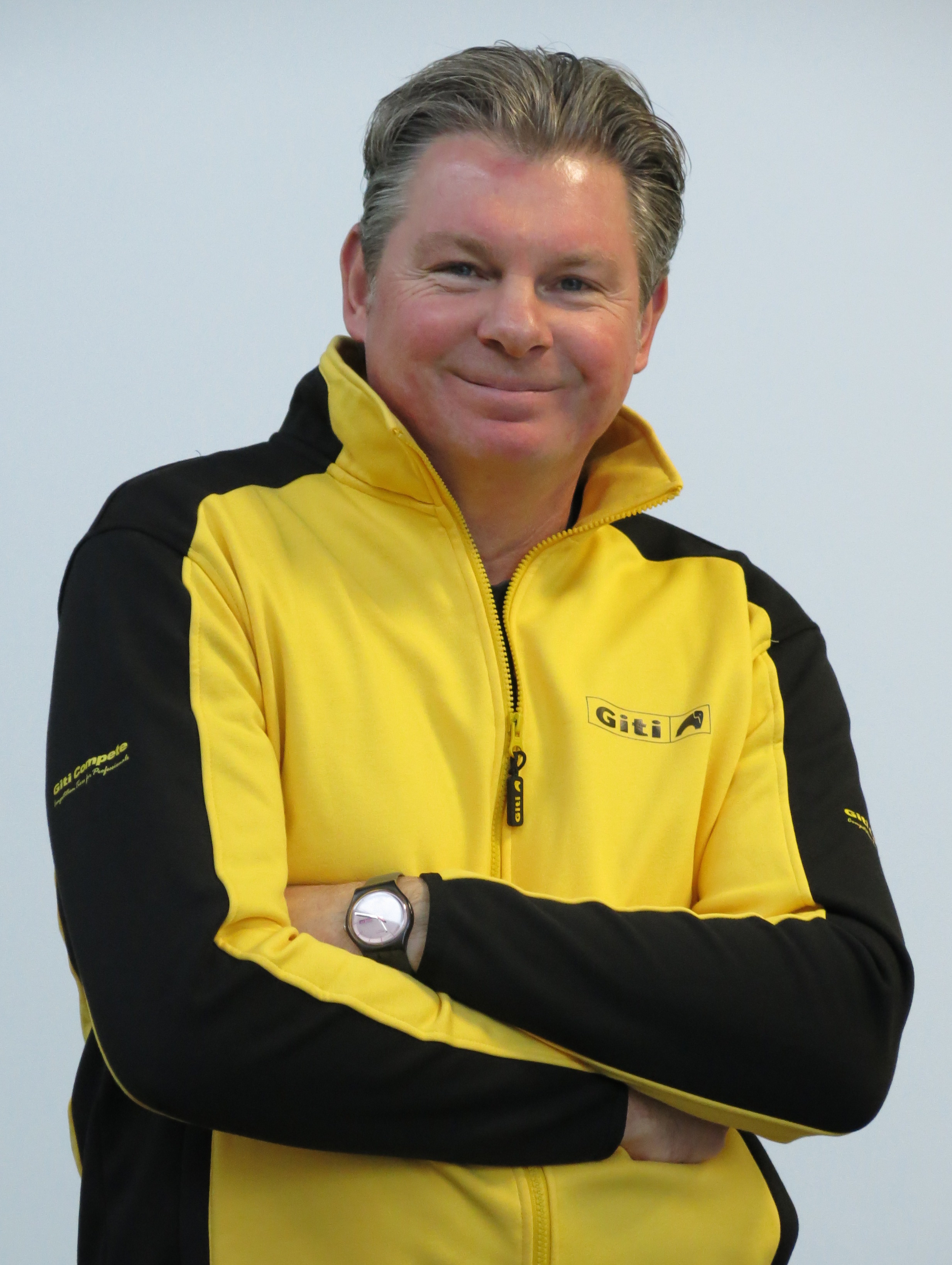 How is your new role as MD of product technology in Europe going?
This is very much an extension of the work I was already doing and I can't complain, I certainly have enough to do! 2016 was an especially amazing year because we decided to launch the new tire lines in the next sales season (2017), so we had to prepare the tires for mass production. This peak of activity is great, it's a unique chance that you wouldn't get in other companies which have already launched their flagship brands.
Tell us about the new proving ground in Indonesia, which was opened in May 2016.
We decided to open the facility there because have a lot of OE business in the country but there are no other proving grounds, so we saw an opportunity not only for us, but also to enable our customers to test there.
In the design of the facility we asked experts at MIRA to help in order to ensure we didn't come up with something that wouldn't work. We have around 15-20 people based there. I visited the facility at the end of March 2016 when it was finished but not officially operational, and drove on the tracks and it was quite impressive!