TTi looks back at Rachel Evans' October 2020 article which asked a panel of industry experts how they came to secure a career in the tire arena and what their initial impetus was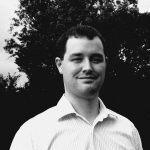 Greg Smith, Senior Engineer, Virtual Tire Submissions, Goodyear
I've always loved cars and when growing up I loved taking things apart and (sometimes) rebuilding them, which later grew into a fondness of engineering. When choosing a university course, automotive and motorsport engineering was the obvious choice. While at university, I wrote my master's thesis on full vehicle simulation, which led to me securing my first job at Jaguar Land Rover. Here I was tasked with building full vehicle models of the cars. I started with a blank vehicle model, added in the car's geometrical data, hard points, suspension kinematics, then plugged in an engine model etc. It was only when I approached the tire team to obtain a tire model did it become apparent that there were no tire models available [at the time]. Not to be deterred, I set about building the tire models myself. After 10 years of hard work, a PhD and four patents, this has been a very difficult task, but I love it. It's fantastically rewarding and challenging and I've met some fascinating people along the way.
Abilash Nair, Materials Development Manager, Dunlop Aircraft Tyres
I studied rubber science and engineering from the very early stages of my academic career and have a degree in polymer engineering. Having studied in Kerala, the largest rubber producing state in India, I had the opportunity to learn from leading rubber scientists within academia, reputed research organizations and experts from the tire industry. This paved the path to me joining one of the leading tire manufacturers in India.
A few years later I moved to the UK for higher studies and obtained an MSc in polymer science and engineering from London Metropolitan University and a PhD in materials engineering
from the University of Birmingham. Further to my PhD, I joined Dunlop Aircraft Tyres based in Birmingham, UK, and continued my career in the tire industry there. I'm currently leading the materials research and development activities for next-generation aircraft tires.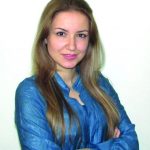 Marzieh Salehi, PhD candidate, University of Twente
I like challenges and solving sophisticated problems. I also have concerns about the environment. As the second biggest non-metal industry with a high impact on the environment, I was motivated to enter a career in the rubber sector. I have worked in the field for 12 years now and started as an intern at a rubber goods company. Then I continued my career in polymer engineering and worked at a tire company for four years. After finishing my professional doctorate in engineering in the rubber field, I progressed onto doing a PhD at the University of Twente in the elastomer group, which was not easy at all to begin with.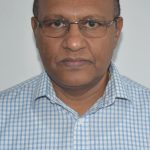 Gamini Siriwardana, Tire Engineer, GRI
My journey toward becoming a dedicated tire engineer commenced when I graduated from the faculty of Science of the Kelaniya University, Sri Lanka. Since then I have traveled a long way and have gathered several unique skills that have molded me into an authentic professional and an experienced tire engineer.
During high school, I had an ambition to be an engineer as science and technology kept evolving and advancing at a rapid pace. I was also fascinated by the utility of tires and the effect they had on efficiently moving machines. I was indeed fortunate to get my first job at Trelleborg, which appreciated my engineering knowledge and my keen interest in tire technology.
My first work experience was with Trelleborg Lanka as a technical officer in 1992. During my tenure with TSL, I was able to complete my diploma in rubber technology from the Plastic and Rubber Institute, Sri Lanka, and also my master's in polymer technology from the University of Moratuwa. This was the inception of my fascination with solid rubber tires. As the months and years went by, my curiosity drove me deeper into understanding the true characteristics of tires and how to improve upon each to optimize the performance of the whole tire.
Following numerous other career developments, I joined GRI as an R&D manager in 2006. At present, I serve as the head of technology in the compounding and solid tire plants. GRI has given me the opportunity to participate in international seminars, workshops and symposiums and share my valuable knowledge with other professionals from the industry.
Flavio Farroni, CEO and Co-Founder, megaride
My career path in tire research, modeling and then business started about 10 years ago when it was proposed that I carry out a master of science thesis in vehicle dynamics, based on a challenge faced by a F1 team concerning the development of a physical grip model. Throughout my educational career I have been deeply interested in the complexities of the analysis and simulation of the physical systems within a tire, and the whole tire, including hard nonlinearities, road friction and polymer science. These have offered the perfect platform to train my knowledge and skills in testing, model synthesis, coding and co-simulation.
After about 11 months work, the model [that I worked on] had been validated and adopted by the F1 team, and I undertook a PhD linked to this project at the University of Naples Federico II, Italy, focusing on tire performance optimization. The PhD enabled myself and the research group to develop and publish several novel models and methodologies, which attracted the interest of teams in other motorsport categories and of tire/car makers. In five years of work, these projects on demanding and fascinating automotive scenarios grew [the industry's] knowledge on tire dynamics, and has seen a new generation of young professionals focused on vehicle dynamics and real-time physical modeling.
I am the co-founder of the university spin-off company and research ground MegaRide, which now involves about 20 people, and I recently became assistant professor in applied mechanics at the University of Naples Federico II.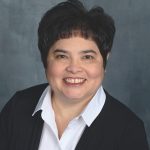 Maria X Ramirez, Manager, Tire Development, Yokohama Tire
I chose to be an engineer but I believe life put me on the path to become a tire engineer. This journey has taken me from my home in Colombia and beyond. I have not only had the opportunity to travel around the world, but also have met many people from different cultures. All these experiences have contributed to my personal and professional growth. It is this masala of experiences that contribute to the way I approach my daily work and continuous learning. We are at the verge of a paradigm shift in the automotive industry with autonomous driving, virtual developments and ride sharing on the horizon. The challenge is non-stop to meet these [and other] future transportation needs and that is why I remain a tire engineer.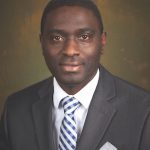 Jude Abia, Manager, Compound Engineering, Cooper Tire & Rubber Company
Prior to becoming a tire engineering professional I worked as a product development specialist for an oil refinery, during which time I collaborated with tire engineers in executing projects aimed at understanding the impact of processing oils on tire performance. As we know, processing oil is just one of hundreds of raw materials used in tire manufacturing. Hence my previous focus on processing oils was like studying just one chapter from a book that has many great chapters. Becoming a tire engineer presented an opportunity for me to unlock the contents of the other chapters, and I relished taking on such an engineering challenge. Tires are a highly engineered and versatile product and play a critical role in ensuring global mobility.
My interest in tire engineering brought me to Cooper Tire in 2018 where I have focused on engineering tread compounds for all-terrain applications. Currently I serve as the manager of compound engineering, directing the company's efforts in engineering truck and bus radial compounds, carcass compounds for passenger cars and light trucks, and leading global implementation and enforcement of materials engineering specifications.
Mark Pender, technology manager for reinforcement materials, Cabot Corporation
Like many individuals in this space, I didn't originally set out to be a tire engineer. My background is in synthetic inorganic chemistry. Following a move to South Carolina, I had an opportunity to enter the industry as a materials development engineer. Although I was not specifically trained in this field, it was a good match for my background in terms of problem solving and looking for innovative solutions, as well as a chance to try something new. I was amazed at the complexity of tires and the need for strong design and materials science to be successful. As a result, I've continued my career in this field and now work as technology manager for reinforcement materials at Cabot Corporation, focusing on tire application development. It is an exciting role that requires me to collaborate with customers to develop innovative solutions for unique challenges in applications ranging from off-road; truck, bus, radial; ultra ultra-high performance and the passenger car segments. Working at Cabot offers the opportunity to be part of a strong culture of innovation and excellence, which, in turn, sees us bring value to customers as they seek to meet emerging trends and address specific development needs.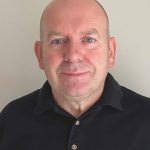 Mark Hamnett, Technical Manager, Kumho Tyre
As a child I was passionate about all things mechanical and used to help my father maintain the family cars. Joining Michelin from school in 1977 was a logical progression as the company was a major employer in our area with a renowned apprentice scheme. Working on an eclectic mix of articulated lorries, fork lift trucks, road sweepers and back-hoe diggers earnt me a promotion to garage supervisor. From there I graduated to the role of vehicle suspension and steering engineer before transferring to Michelin Motorsport in 1998.
Now a tire technician allied to the official Renault rally team, I attended World Rally Championship events around the world, following which I participated in Michelin's re-entry into Formula 1, spending six years as a tire engineer for Williams and then Renault. Then I moved to Kumho and spent seven years as technical manager for the company's UK motorsport division. I now perform the same role for the aftersales department. It's a thrilling time to work in the tire industry with the challenges of tire development for electric vehicles, for example.