Christopher J Eperjesy is to join Cooper Tire as senior vice president and chief financial officer, effective December 10. Eperjesy will succeed Ginger M Jones, who as previously announced, is retiring.
Eperjesy is an accomplished global finance executive and brings to Cooper three decades of leadership in finance positions of increasing responsibility across a diverse set of public and private companies in the technology, retail and automotive industries, among others. He will be leaving a role at The Imagine Group (formerly Imagine! Print Solutions) as chief financial officer.
"As a seasoned CFO and leader who has been an important part of driving complex company transformations across a variety of industries, Chris brings a wealth of strategic finance expertise to Cooper," said Brad Hughes, president and chief executive officer, Cooper.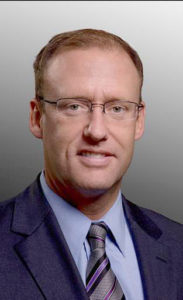 "He has a demonstrated ability to build effective teams that drive strong results. Chris will be a great addition to our leadership team and we look forward to working with him to help Cooper continue the positive transformation of our company."
Eperjesy holds a master of business administration (MBA) degree in finance from Indiana University's Kelley School of Business and a bachelor of arts degree in business administration from the University of Michigan. He is a certified public accountant.