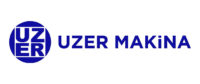 Uzer Makina is a Turkey-based company that has been serving the tire industry for 45 years. With headquarters in Kocaeli, Turkey, Uzer Makina has three production facilities and a sales office in Florida, USA. Uzer Makina's main area of expertise is in the tire curing process, and its product categories consist of tire curing molds and tire curing presses.
One of Uzer Makina's most significant achievements is its internationally patented Floating Column Hydraulic Tire Curing Press design. This design has been developed to decrease cycle time and energy consumption, offering a more efficient and sustainable solution for tire manufacturers. By continuously focusing on innovation and investing in R&D, state-of-the-art manufacturing technologies, and highly qualified employees, Uzer Makina has been able to expand its four decades of know-how.
As a company, Uzer Makina places a great deal of value on innovation, ensuring that it stays ahead of the competition. This approach has enabled the company to build a reputation for excellence and reliability in the tire industry. The company's dedication to innovation is evident in its Floating Column Hydraulic Tire Curing Press design, which is a testament to its commitment to providing sustainable and efficient solutions.
Uzer Makina's tire curing molds and presses are essential components of the tire manufacturing process, and the company's commitment to quality and innovation has made it a trusted partner to tire manufacturers around the world. With a proven track record of success and a focus on innovation, Uzer Makina is well-positioned to continue leading the industry for years to come.