Jeffrey Parks, MD of the Retread Tire Association (RTA), discusses the collaboration between RTA members Tyromer Inc. and AirBoss Rubber Solutions to develop and implement a recycled rubber product – tire-derived polymer (TDP) – which is currently being applied in AirBoss's OTR tires.
Let's take a look at how the two companies are succeeding in expanding the economic and environmental benefits of retreading and recycling to you.
It's very clear that like all commodities, a tire used correctly, maintained properly, retreaded and recycled, is a greater benefit than a tire that is used once and thrown away.
Each year more than one billion scrap tires are produced globally. During the average life of a tire, only about 20% of the rubber is used up, leaving a staggering 80% of the tire that needs somewhere to go. Surprisingly, there are relatively few uses for scrap tires besides retreading and recycling.
Passenger tires in North America are retreaded on a very limited basis. We burn nearly half of them for their fuel value. Besides posing environmental air quality hazards, burning scrap rubber as TDF (tire-derived fuel) only recovers a small portion of the energy that went into making the rubber that these tires contain.
Two of the RTA member companies, Tyromer Inc. and AirBoss Rubber Solutions, are pioneering in the production of recycled rubber products in Ontario, Canada.
Tyromer Inc. was established to commercialize a rubber devulcanization technology to produce TDP by using scrap rubber in a non-chemical, environmentally friendly extrusion process. This TDP recycled product can then be mixed with new tire rubber compound for use in retreading or new tire manufacturing.
In collaboration with the AirBoss rubber compounding facility in Kitchener, Ontario, Tyromer implemented its commercial scrap tire rubber crumb devulcanization system, to produce TDP for reuse in OTR tires.
As consumers, we don't always look at the numbers involved with the tires that we use. Let's look at a few facts.
One of the achievements in the TDP compounding process is substantial energy savings. For example, for every ton of Tyromer TDP product used, there is a saving of about 50 tons of greenhouse gas emissions, as opposed to the energy use for producing new, virgin rubber compounds.
Today, in partnership with Tyromer, AirBoss offers its customers an OTR retread compound made with 20% TDP. With a 20% recycled product in the mix, you have reduced the need for just that much new tire rubber. For that 20%, there is tangible energy and cost savings.
For the actual user, such as a truck owner or driver, the properties of the TDP product are solid; the compound is generally very strong and can decrease the tires' rolling resistance for more fuel efficiency.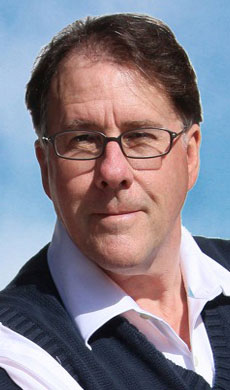 Also, related to the mileage and efficiency of the tire, TDP can hopefully give a longer tire life – and of course the overall global benefit to the environment is a great gain, by creating new material out of what is now basically considered waste.
Interviews with Chris Bitsakakis, COO and president of the rubber solutions division at AirBoss, and Sam Visaisouk, CEO of Tyromer, will feature in next week's newsletter.