Following several tests, the SportContact 7 from Continental will now be fitted to the latest Audi RS 6 Avant performance as the vehicle's original equipment tire in a 22in size.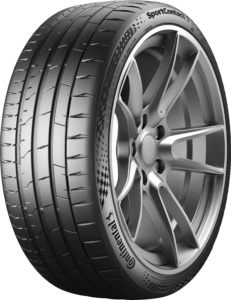 The high-performance summer tire was designed by Continental for powerful sports vehicle applications and has been engineered by the manufacturer to deliver wet braking distances which are 8% less than the previous model. Furthermore, the tire maker has enhanced dry braking by 6% and mileage by 17% when compared to the SportContact 7's predecessor. Continental also improved the tire's wet and dry handling characteristics during development.
To reduce rolling road noise, the SportContact 7 features ContiSilent, a foam layer attached to the inside of the tire tread to help block vibrations and sound generated by the tire.
The SportContact 7 AO Silent is approved for the Audi RS6 Avant performance in a size 285/30 ZR 22 101Y XL FR.