Kurt Lehmann has been named corporate technology officer (CTO) at Continental. Lehmann, who began his career at Continental in 1986 working in development in Auburn Hills, Michigan, has been senior VP corporate systems and technology since January, 2016.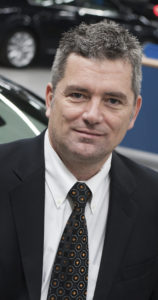 The diverse tasks entrusted to the new CTO primarily include enhancing Continental's innovation. To this end, the company is focusing on technology trend scouting centered on the future-related fields of automation, electrification, connectivity, and new mobility services.
This will also involve exploring the possibilities offered by artificial intelligence and new wireless technology across all business units, including new equipment or robotics for future products.
Other tasks include further developing research and development processes, methods, and instruments in relation to embedded software, in addition to coordinating the ongoing optimization of Continental's global research and development network.