Karl Naylor has been selected as the new country manager for Apollo Vredestein in the UK. He has over 20 years' experience in sales and marketing at companies including Michelin, GroupTyre, and most recently a year with Kumho Tyre in the UK.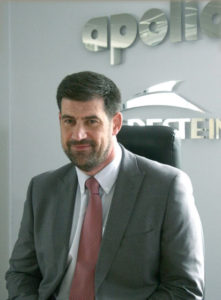 Naylor said, "My brief is to have a central, influential role in the growth of the brand, its perception and market penetration in the UK."
Naylor reports to the recently appointed marketing and sales director Matthias Urban, who is based at Apollo Vredestein head office in the Netherlands.
"We consider the UK a very important region for our brands. Karl's appointment is a reflection of our overall strategy to equip crucial markets with the leadership they need to thrive," Urban said.