Daniele Lorenzetti will spearhead global R&D for both passenger and commercial vehicle tires, and will be based out of the company's European headquarters in Amsterdam in the Netherlands.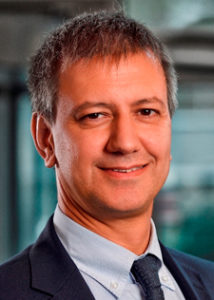 Neeraj Kanwar, vice chairman and MD, Apollo Tyres, said, "Technology is a key pillar for our growth aspirations globally. Lorenzetti, with his rich experience, will take our R&D to the next level. With several tire- and mobility-related patents against his name, Lorenzetti will help us achieve product leadership in various segments."
Prior to his appointment, the Italian worked for Pirelli Tyres for
Almost 20 years in various capacities. Most recently he served as
product director for the industrial division, where he was responsible
for the management of tire materials and process development. Prior
to that he was the product director for passenger vehicle tires
with a global responsibility for OE homologation and development of new product lines.
"I am excited to be a part of this growing organization, which is gradually making its mark globally. I am positive that we will be able to bring out competitive products which address our global customer needs, and at the same time, are technologically superior," commented Lorenzetti.