Gert Heinrich, senior professor at Leibniz Institute of Polymer Research Dresden, TU Dresden, discusses mechano-adaptive rubbers and a more lower-cost precursor for carbon fiber tire reinforcement, ahead of his presentation at the Tire Technology Expo Conference 2020.
What will you be speaking about at the 2020 Tire Technology Expo Conference?
The title of my presentation will be 'Looking past the horizon: potential future tire materials'. I will introduce new concepts for advanced rubber and reinforcement carbon fiber that we've developed at the Leibniz Institute of Polymer Research Dresden. Of course, I will also go into the potential applications in future tire technologies.
It is well known that researchers at universities around the globe cooperate successfully with the tire industry and have completed a number of research projects in the areas of materials, modeling, testing, sustainability and manufacturing. However, the tire industry can still be reluctant to cooperate in the development of advanced materials. It seems hesitant to look past the horizon of current knowledge and technological possibilities.
To a degree this is understandable, as such projects are very risky, can sound too far out there, and the chances of them being industrialized are very hard to judge. On the other hand, these projects open up possibilities to educate and train talented new recruits for future R&D units in the tire industry or similar fields – and not just daily business tasks.
In my talk I will focus on mechano-adaptive rubbers (MAR) and low-cost but sustainable lignin-based carbon fibers (CF). MARs are rubbers that exhibit intrinsic adaptive properties. In other words, the composite itself can exhibit adaptable characteristics. CF-based reinforcement cords, strands and strips, meanwhile, have real potential applications in tires when prepared with tailor-made properties and sustainable technologies.
How do the mechano-adaptive rubbers work?
Mechano-adaptive composites are defined as materials that can change their deformation characteristics or mechanical properties during their operation, with the help of external stimuli, such as water, pH, electricity, light, etc. These types of materials are also called mechanically switchable, rigidity tunable, variable stiffness or mechanically adaptable composites. This is something my co-authors and I discussed in last year's Tire Technology International Annual Review.
At the conference, I will highlight a new biomimetic stimuli-responsive adaptive tire elastomeric material, whose mechanical properties are altered by a water treatment. This material is a calcium-sulfate-filled (CaSO4) rubber composite with an epoxidized natural rubber (ENR) matrix. By exploiting various phase transformation processes that arise when CaSO4 is hydrated, several different crystal structures of CaSO4·xH2O can be developed in the cross-linked ENR matrix. This leads to significant improvements in the mechanical and thermal properties of the water-treated composites.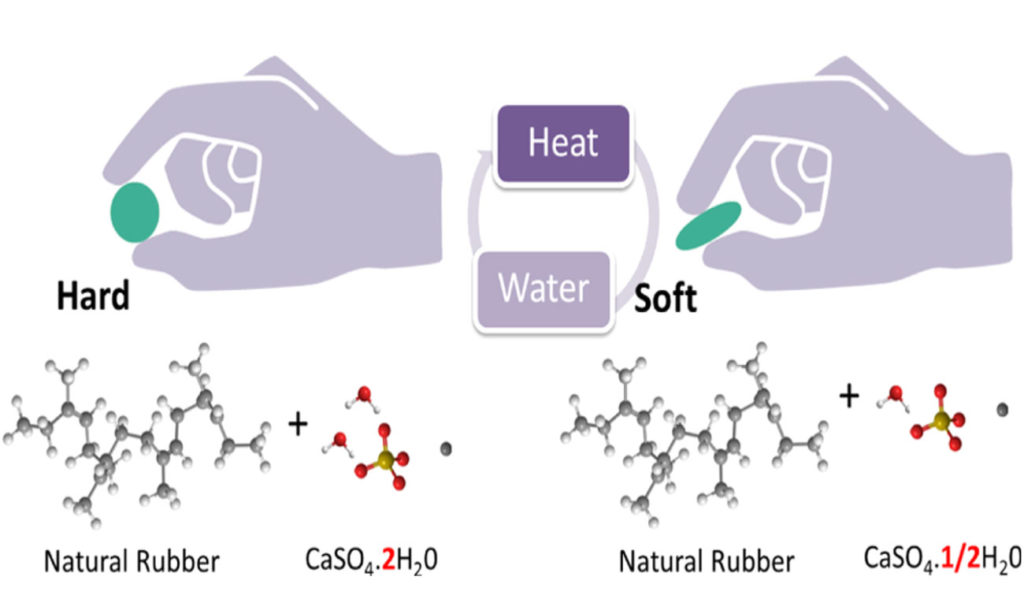 When compared with the untreated sample, there is approximately a 100% increase in the dynamic modulus. The thermal stability of the composites is also improved by increasing the maximum degradation rate temperature by about 20°C. This change in behavior results from an in-situ development of hydrated crystal structures of the nano-sized CaSO4 particles in the ENR matrix. This new rubber concept provides a promising and relatively simple path to the development of the next generation of mechanically adaptive elastomeric materials. It's eco-friendly to boot!
The principles of these kinds of adaptive rubbers can also be applied to other (non-tire) rubber polymers, with possible applications in robotics and lightweight technologies using active and smart materials. Already, a lot of smart materials such as shape memory alloys, magneto-rheological elastomers, dielectric elastomers and others, have emerged as potential materials for several futuristic concepts.
Tell us more about using lignin for tire reinforcement.
In one of my two case studies at the conference, I will report about the use of amorphous lignin as a high-performance carbon fiber (CF) precursor. Lignin is a by-product of paper production and usually considered waste. However, the CF precursor we managed to produce from it showed improved thermal stability and thermo-mechanical properties.
The high stiffness, high strength and low density of CF-reinforced thermoplastics and thermosets are well known, so they're very attractive as lightweight materials in various industries. We think they could open up new possibilities for the tire industry as well, when prepared under the proper conditions to have certain desirable properties.
The potential benefits of such a construction would be lighter tires that nevertheless have the same or superior physical properties compared with a conventional tire. This technology also opens up the possibility of developing tires that are optimized for different conditions.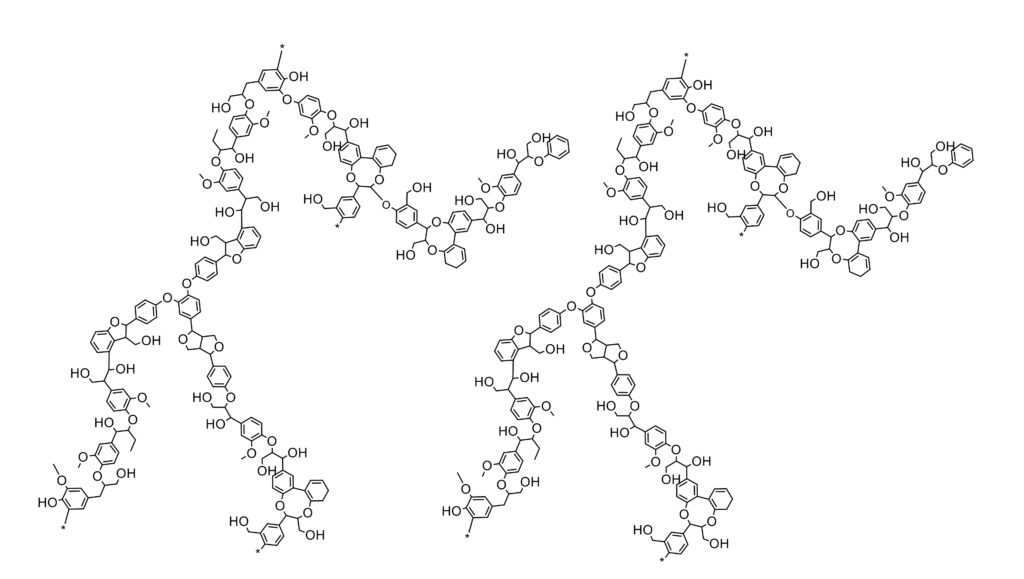 There are still some drawbacks to overcome. CF has exceptional tensile modulus, strength and dimensional stability properties, but has some shortcomings in a soft rubber matrix such as you'll find in tire applications. One particular objective is to improve the stress transfer uniformity and abrasion resistance between stiff carbon filaments.
The global demand of CF is increasing at a rate of around 10-13% per year, but the high cost remains a critical drawback that's hampering its breakthrough in markets where cost is as crucial as it is in the automotive industry. Half of the cost of CF is made up of the costs of the precursor, which is made from copolymers of polyacrylonitrile (PAN) for 90% of the global CF production.
To make matters worse, PAN has a rather low carbon yield – up to 50% – so the production capacity of a PAN-based CF plant is only half that of a PAN plant. What follows from all this is that an alternative precursor system that is cheaper and has a higher carbon yield (and is therefore less CO2-intensive) could make the use of CF in tires far more viable.
Lignin is a by-product of the pulping process and is a low-cost material. The high abundance – it's one third of the dry weight of the lignocellulosic biomass – and the aromatic character of this material are a huge boon in furthering the utilization of lignin in value-added products, such as CF precursors. In our recent work, lignin was blended in a compound of ionic liquid and textile-grade PAN, and we produced the fibers using a so-called dry-jet wet-spinning technology. The result was a fiber with better thermal stability than a fiber made from pure PAN
---

Gert's presentation will be part of the 'Tire Technology for the Vehicle Revolution' stream on Day 2 of the Conference. View the full program here and book your delegate pass now to get 15% off the full price.