High-performance Falken Ziex ZE001 A/S all-season tires from Sumitomo Rubber Industries are being supplied to Subaru for use as the factory original equipment on the OEM's new Crosstrek compact crossover SUV which launched in December 2022.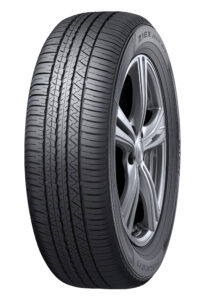 The Ziex ZE001 A/S has been designed to deliver excellent performance in a wide variety of weather scenarios. By utilizing its expertise in simulation technology, Falken has worked to develop a new tread pattern which optimizes the distribution of ribs, in addition to the form factor of lateral grooves to achieve a high level of performance on snow-covered roads.
Additional advantages of the tire include excellent steering stability and fuel efficiency for vehicles. Furthermore, a new and advanced rubber compound has been used during production to ensure the all-season tire provides a reduced rolling resistance without compromising on grip.