Sumitomo Rubber Industries (SRI) has opened a new US tech center at the site of its factory in Tonawanda, New York. The new facility will develop products to meet the needs of customers in North and South America.
Since gaining a much greater degree of freedom to conduct business in North America and Europe with the dissolution of the company's global alliance with Goodyear in October 2015, SRI has enhanced its R&D, production and sales infrastructure to better serve these markets.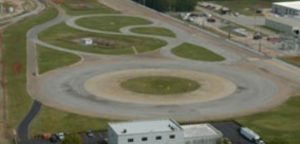 In March 2017, the company will also begin evaluating tires for four wheel vehicles at its US test course, which has traditionally been used solely for motorcycle tire testing.
SRI is also moving forward with preparation for its new European technical center, with the aim to be fully operational in September 2017.
Meanwhile, as part of its efforts to strengthen the market position of its Falken brand in the UK, SRI has acquired tire distributor Micheldever Group for an enterprise value of US$260m (£215m).