Porsche reveals how its specialist team of tire developers work to create the perfect model for each new vehicle 
At Porsche, it's the job of a team of tire specialists to develop new tire models for every new vehicle.
The tire concept is central to the development of the vehicle. Sizing depends on the vehicle's mass, weight distribution and engine torque.
"We set clear targets for the tire manufacturers. This includes the braking distances and Nordschleife lap times we're aiming for," emphasizes Carsten Hoffmann, head of tire development at Porsche.
The concept phase begins four years before production of a new vehicle model. Tire manufacturers generally need three months to manufacture prototype tires – in most cases, several variants of both the front and rear tires.
In each case, Porsche's tire development team are supplied with the two best variants. They will then test and compare these across brands.
Additional development loops follow in the same manner; it can be tedious, but the process is essential.
Last year French Carrera Cup driver Kévin Estre drove a lap of the Nürburgring in a Porsche 911 GT3 RS in just 6:56.4 mins. Until then, no naturally-aspirated Porsche had done it faster.
"Without the help of the tires, this record lap wouldn't have been possible," says Jan Frank, specialist for driving dynamics and performance for GT street vehicles at Porsche. "The influence wielded by the tires is considerable."
Porsche's experts estimate that the tires contributed four to six seconds – despite the fact that the new Michelin Pilot Sport Cup 2 R tire wasn't made bespoke for the application.
Michael Haupt, a specialist in the tire development department at Porsche, comments, "A tire is always a compromise of various characteristics, but also an important element in the overall work of art that's the chassis."
For all current models, a tire mixture typical of the brand is used. The different dimensions and the coordination between the front and rear axles ensure optimum driving dynamics.
Coordination of tires is easiest in the high- and ultra-high-performance sector. The developers of Porsche's GT sports cars are part of the motorsport department. These engineers are able to focus on only one derivative.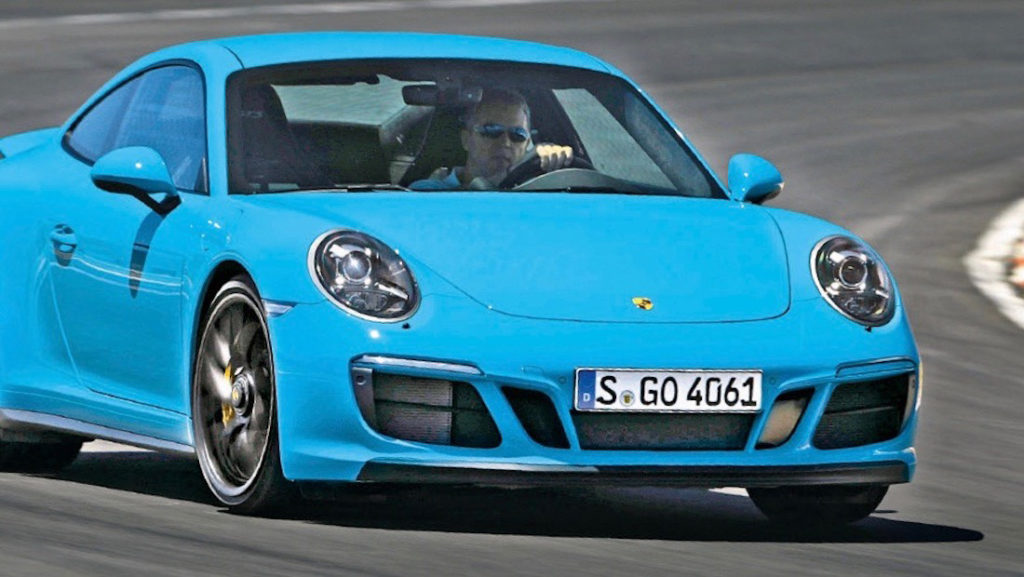 The requirements for UHP tires are much more precisely defined and are more tailored for application in racing, with a narrower temperature window, and specified wheel loads.
In comparison, series models have a much higher degree of variance: different chassis versions, complex electronic regulatory systems, and a greater bandwidth of weights and road conditions. "That makes it far more difficult for us," Hoffmann notes.
Porsche's engineers can frequently be found on the Nürburgring Nordschleife circuit and at the company's Nardò Technical Center in Southern Italy, as well as at the Contidrom in Germany.
Test drivers must be able to supply reproducible results and formulate differentiated statements. One of their main tasks is to evaluate tire characteristics subjectively, such as how the tires handle on dry, wet, snow-covered, and icy road surfaces.