Goodyear's chief technology officer, Chris Helsel, discusses the emerging requirements for future autonomous vehicle tires
How will the performance requirements for autonomous vehicle tires differ to traditional products?
For vehicles ranging from autonomous to semi-autonomous to digitally connected types, tires will continue to play a vital role. One part of the consideration is the structural tire itself – due to demands for enhanced rolling resistance, perhaps greater load ratings and other factors. The other part of future tire development, and where Goodyear is actively participating now, is the connection of tires with the digital transformation of the automotive industry.
We see an opportunity for tire electronics and information systems to improve all of these aspects – performance, safety and, ultimately, the consumer experience. Even with autonomous vehicles, these factors still matter.
How will this alter the design and development process?
Goodyear is working closely with vehicle manufacturers as the automotive industry evolves. This includes actual tire designs that match the needs of changing vehicles. It includes the application of sensors in tires. It is why Goodyear is connecting with auto makers, suppliers and mobility-related startups to design and develop tomorrow's tires and tire-vehicle systems. And it underscores the importance of Goodyear's role – in providing a mechanical connection between the tire and the road; in providing an electronic connection between the tire and the vehicle; and in providing a fully digital connection between tire, vehicle and consumer.
What about testing?
Goodyear is a leader in rigorous testing, so there is little change here, except in an escalation of more virtual testing to complement the physical testing. We have a global innovation network that includes innovation centers, development centers and proving grounds around the world, and our network also includes open partnerships with numerous customers, suppliers, governments and universities.
What role will such sensors play in ensuring vehicle safety?
Our wireless sensors continuously measure and record tire temperature and pressure, which is paired with other vehicle data and connected to our cloud-based proprietary algorithms to enhance overall fleet operations for shared applications and predict when the tires need service or replacement.
How will these sensors work with other vehicle systems?
The tire information gathered by the in-tire sensors can connect with vehicle control systems to help enhance safety and performance. The tire-sensor-vehicle interaction is somewhat comparative to Goodyear's Proactive Solutions system for truck fleets, which uses advanced telematics and predictive analytics technology to achieve optimized fuel efficiency and identify other driving trends as they happen.
Some experts have predicted that in future, the role of traditional tire testers may diminish and will be taken over by control system engineers who will simply test the complete vehicle to ensure it does what it is supposed to do – do you agree?
No, both forms of testing have value, at both component and system level. The mechanics of tire testing has evolved over the years. Already, the need for numerous product development iterations – the design/test/redesign/retest method – has been shortened, especially in the past five to 10 years. More designing and testing is performed on computer, versus physical building of test models. In motorsport, the composition of tracks (surface abrasion, banking and slope, lane width, measurements of curves and straights, etc.) is created via computer and Goodyear models are tested before a car even hits the track. Physical testing on a vehicle, on a surface, remains a step of the development process. Some such needs are required due to regulatory tests and certifications. In other cases, some customers require it. For now, traditional tire testing – whether on track or on lab equipment – remains in place, although the need for physical iterations is greatly reduced.
How soon might physical sensors be bypassed in favor of smart materials that can automatically adapt to the conditions?
Goodyear is currently implementing physical sensors in tires that effectively create intelligent tires that can provide connectivity between the tires and vehicle, the tires and driver, and the tires and other forces. In terms of the application of so-called smart materials that can adapt to changing driving conditions, Goodyear has displayed the concept in its recent concept tires – the Eagle 360 Urban and the IntelliGrip Urban. In these concepts, the proposed tire can 'feel' the road through advanced sensor technology that creates an interfacebetween the vehicle and the road. The application of artificial intelligence via sensors and smart materials in the outer skin allows this to occur. Goodyear introduced these concepts to stretch technology capabilities and continue the advancement of digital connections between tire-vehicle-road-consumer.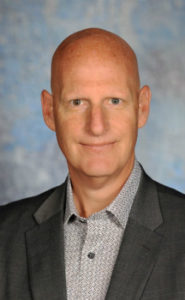 More on future tires in the November issue of Tire Technology International.