Total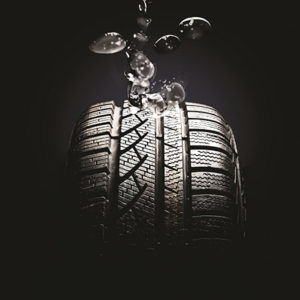 The special Fluids division of Total, a French based company is working on innovative and high purity hydrocarbon fluids for many industrial applications.
Rubber and Tire business is one of the main business areas, in addition with industrial lubricants, adhesives and sealants.
Special Fluids produce high purity solvents for Rubber and other Thermo Plastic Elastomers (TPE), or for rubber adhesive and cement production.
They also have a complete range of Plasticizers, including RAE, TDAE and MES process oils, suitable for SBR, BR, NR and CR rubber types especially.
In a changing market, Special Fluids have a solid access to raw material, in order to offer a stable supply in volume and quality for the tire and rubber industries everywhere in the world.
The division is also very active on R&D, with a dedicated laboratory for Rubber Process Oil analyses and developments.
"We have affiliates in more than 60 countries, with local expertise to assist and solve any technical issue regarding the use of our products." Says Louis PLANCQ, Rubber & Tire Market Manager at Special Fluids division. "Projects on new bio-based process oils have also been launched this year, in order to answer our customers questions, and prepare for the future."
The market is changing rapidly and asking more and more for low PAH (Polycyclic Aromatic Hydrocarbons) process oils, especially in Asia and South America. China launched recently their guideline for green rubber process oil use and Brazil will implement by the end of this year a new regulation on low PAH Process oils. In the same time, the Process Oil demand for tire production will increase by approximately 3% per year until 2023 according to Kline RPO report, 2014.
"With a strong access to aromatic extracts, Total is confident on the future. But we need to work on developing new plasticizers, as petroleum based product will not last ever, and vegetable oils are not compatible with SBR/BR recipes, because they do not have any aromatic content, required for the vulcanization process. Access to raw material is a key point, and our customers need security. As a major actor on this market, we strive to ensure that we find what they are looking for."